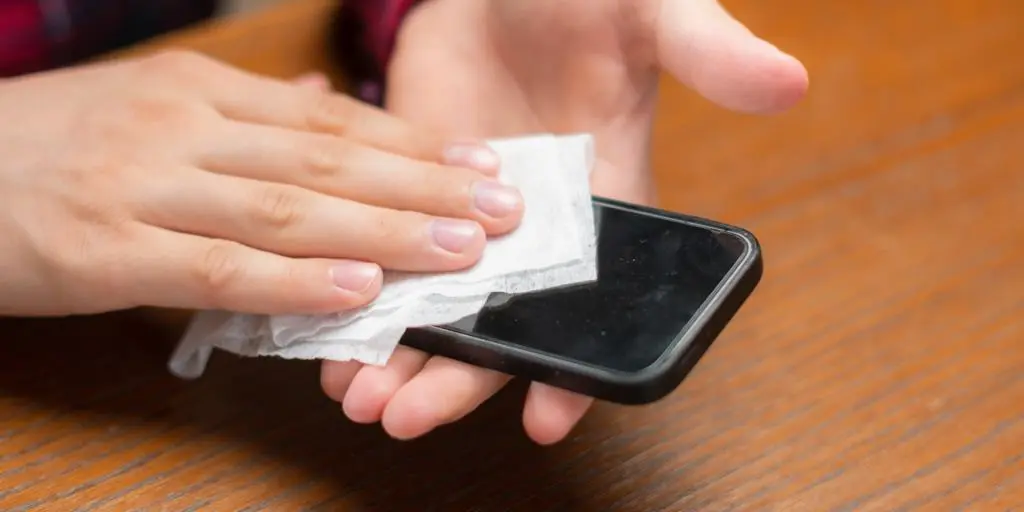 Tips and Tricks to Make Your House Look Like New
During the hustle and bustle of every day work, the days can really get away from us! What sometimes gets lost in the sauce is little things around the house that, when clean,  make a huge difference. We've compiled a few tips on some cleaning items throughout the house that can help make your house look brand new again. 
Scrub Your Toilet Clean
Apply a toilet bowl cleaner, and let it sit for a few minutes before scrubbing with a stiff-bristled toilet brush. Wipe down the toilet seat and handle with disinfectant wipes. You'll have a sparkling white bowl and germ-free toilet seat in no time!
Sanitize Your Phone
Your cell might harbor more germs than a toilet seat does. Wipe it down with an alcohol wipe. You can even give your computer mouse, Tv Remote, and keyboard the same treatment while you're at it.
Assess the Linen Closet
The storage spot can easily get cluttered and disorganized. Tackle an overflowing storage spot by adding an over-the-door rack for any extra towels. Shelf dividers are a great addition and can stop folded washcloths from toppling over, and baskets hold and organize cleaning supplies and toilet paper.
Make Sneakers Look New Again
Get your white shoes to look new and out of the box! Hand wash them with a mild soap and water, then clean the rubber soles and sides with a Mr. Clean Magic Eraser.
Buff Out Floor Scuffs
Protect your hardwood by removing small marks with a sock or clean tennis ball. To erase bigger scuffs, add a little baking soda to a damp cloth and gently rub. Then rinse with a damp paper towel and dry.
We hope some of these cleaning tips are helpful to get your home looking fresher in no time! 
If you're looking for a professional quality clean for your home or office, MD Cleaning Service is right for you! Being a great service provider means having confidence in the people providing those services, and we're proud to have professional and upstanding individuals working with us. Our focus is on personalized service, customer satisfaction, and competitive rates. Our goal is go beyond your expectations. We offer Weekly, Bi-weekly, Monthly or one time cleanings. Your home will receive a consistent quality clean, tailored specifically to you, with our personalized treatments.
Please give us a call today at 410.444.8880
TESTIMONIAL
"I am writing to express my satisfaction with your crew's work at my house. They did a very thorough job and the house looks better than I anticipated. It was a pleasure to work with you and employees and I will contact your company whenever I need a cleaning service in the future."
" MD Cleaning Services has been a life saver. It feels great to know that we will walk into a clean house after they are done. Excellent service, I would highly recommend."
OPENING HOURS
| | |
| --- | --- |
| Week Days | 7am-3pm |
| Saturday | By Appt. Only |
| Sunday | CLOSED |
  410.444.8880