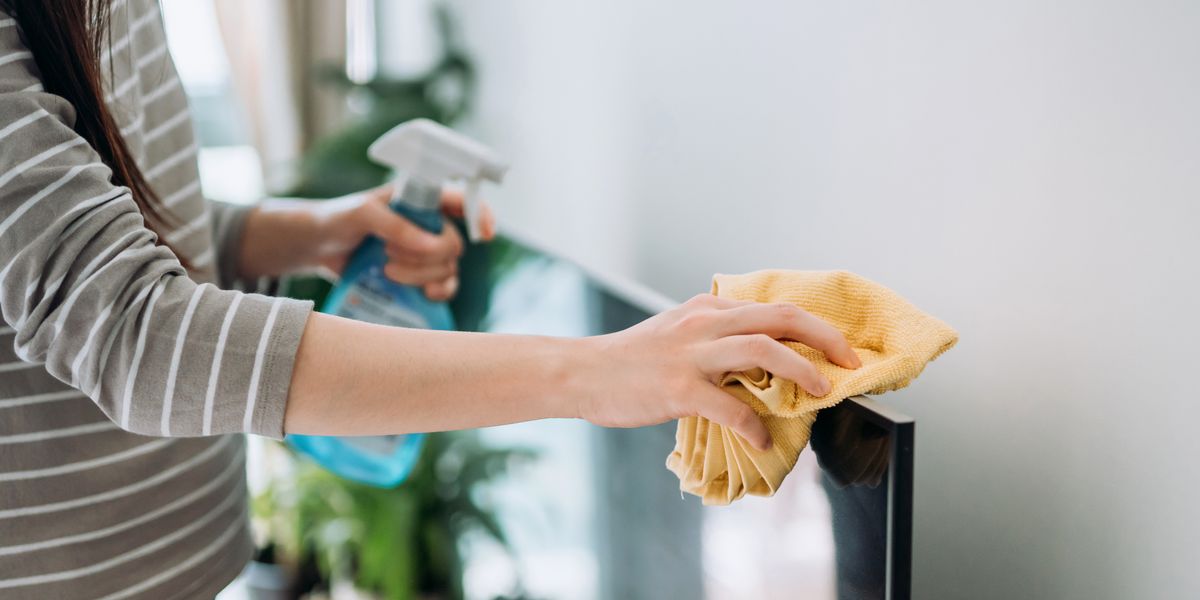 The Ultimate Cleaning Secret
Let's be honest- when it comes to cleaning our homes, the idea of actually cleaning can be overwhelming. If you find yourself asking questions like, "where do I start? What if I miss an important section? How will I ever get to everything without dedicating an entire day to cleaning?" Then you are not alone. In fact, even the veteran cleaners can get overwhelmed if they don't take the time to lay out their thoughts and plan out their cleaning sessions.  A house can be tackled smoother if you incorporate this one simple tool: a list.
Why a List Can be Helpful
Not only will a list allow you to organize your thoughts out on paper, but it gives you a visual representation of what areas you need to focus on in a particular room. Instead of trying to remember all of the key places that need your attention, planning it out in advance ensures you can just focus on knocking out the actual cleaning work and rely on your list to do the rest. 
How to Make a List
Your list should be room specific. Tackle one room/one list per day. Not only will you be able to get the room in tip top shape, you will also feel less overwhelmed and less stressed knowing that the other rooms will be attended to on a different day. Start with the obvious items in the room that need attention. For example, if you are tackling your bathroom list, cleaning the mirrors, cleaning the bath, wiping down the sink, and mop the floors are all items that we instantly think of when it comes to deep cleaning the bathroom. Other items, such as cleaning the toothbrush holder, dusting the vents, wiping down the door, and wiping down the shower head are items that we may overlook, but our list ensures we won't forget these things again. 
Your List Can Be Reused
Once you have a list set up for every room in your home, you can continue to use it every week when it's time to attend to a specific area you have already created a list for. While cleaning, you may think of things that weren't originally on the list. Feel free to tackle these items and add them to your list for next time. 
You Can Have Long Term Lists
Aside from the every day/specific room lists, you can also have lists for long term goals. Maybe for your household that looks like a quarterly list where you have seasonal cleaning items listed out that you would like to tend to. It could also mean an annual list, where very large house declutter items appear. Either way, lists are a great way to not only set goals, but organize them!
For many, cleaning our homes can be a massive struggle. It can get overwhelming feeling like you need to jump from one job to the next or one room to the next, but with well kept checklists, not only can you stay focused on one area at a time, but you can check the items off your list and see physical progress. 
If you're looking for a professional quality clean for your home or office, MD Cleaning Service is right for you! Being a great service provider means having confidence in the people providing those services, and we're proud to have professional and upstanding individuals working with us. Our focus is on personalized service, customer satisfaction, and competitive rates. Our goal is go beyond your expectations. We offer Weekly, Bi-weekly, Monthly or one time cleanings. Your home will receive a consistent quality clean, tailored specifically to you, with our personalized treatments.
Please give us a call today at

410.444.8880
TESTIMONIAL
"I am writing to express my satisfaction with your crew's work at my house. They did a very thorough job and the house looks better than I anticipated. It was a pleasure to work with you and employees and I will contact your company whenever I need a cleaning service in the future."
" MD Cleaning Services has been a life saver. It feels great to know that we will walk into a clean house after they are done. Excellent service, I would highly recommend."
OPENING HOURS
| | |
| --- | --- |
| Week Days | 7am-3pm |
| Saturday | By Appt. Only |
| Sunday | CLOSED |
  410.444.8880