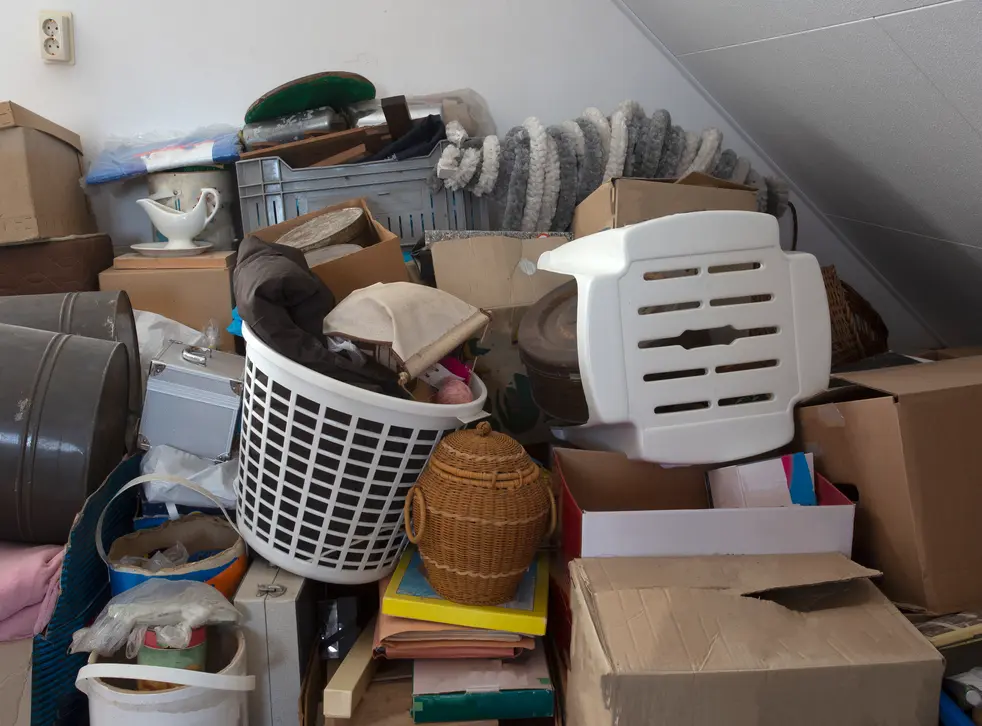 Identifying and Removing Clutter in Your Home
There are many items in our house taking up space that we do not need to be hanging on to. Many of these items we have not used, worn, or seen in a long time. Other items are things we hang on to because we feel as though we should, but in reality, they will never be of use again. Taking time to identify the toxins in your home and understanding why removing them can improve your home will not only help declutter your living space, but also make your home healthier and happier. 
What Are Some of the Toxins?
Objects you no longer use
Clothes you don't like or haven't worn in a while, or that may not fit anymore
Broken items
Old cards and notes
Receipts
Old magazines
Junk mail
Shoes that are old, damaged, or over worn
Non perishables we don't like
Broken toys, dog toys, or collectibles
Furniture that does not serve a purpose but takes up space
Seasonal items that have not been put away
Questions That Might Help Us Decide if Something is Considered Clutter
Why am I saving that? 

How Will I feel if I get rid of that item?
If you are hanging onto something for sentimental reasons, it's not always a bad thing to hang onto it. However, sometimes we hang on to things because we feel as though we should, but not because the item actually holds value to us. Evaluate each item you have identified as possible clutter, and if you feel very strongly to hang on to it, save it.
How To Remove Clutter
Sort items you have identified as toxins into three categories: donate, sell, and throw away. This will help you start coming up with a plan of action for removing the items. 
How Can Your Home Benefit From Removing Clutter From the Home?
Free up space in your home
Lower stress levels
Less items to move around when cleaning
Free up space for new, more practical items
Make your home look more tidy and less cluttered
We hope this breakdown helps you and your family identify items in your home that are no longer needed to allow your home more room to breath! 
If you're looking for a professional quality clean for your home or office, MD Cleaning Service is right for you! Being a great service provider means having confidence in the people providing those services, and we're proud to have professional and upstanding individuals working with us. Our focus is on personalized service, customer satisfaction, and competitive rates. Our goal is go beyond your expectations. We offer Weekly, Bi-weekly, Monthly or one time cleanings. Your home will receive a consistent quality clean, tailored specifically to you, with our personalized treatments.
Please give us a call today at 410.444.8880
TESTIMONIAL
"I am writing to express my satisfaction with your crew's work at my house. They did a very thorough job and the house looks better than I anticipated. It was a pleasure to work with you and employees and I will contact your company whenever I need a cleaning service in the future."
" MD Cleaning Services has been a life saver. It feels great to know that we will walk into a clean house after they are done. Excellent service, I would highly recommend."
OPENING HOURS
| | |
| --- | --- |
| Week Days | 7am-3pm |
| Saturday | By Appt. Only |
| Sunday | CLOSED |
  410.444.8880