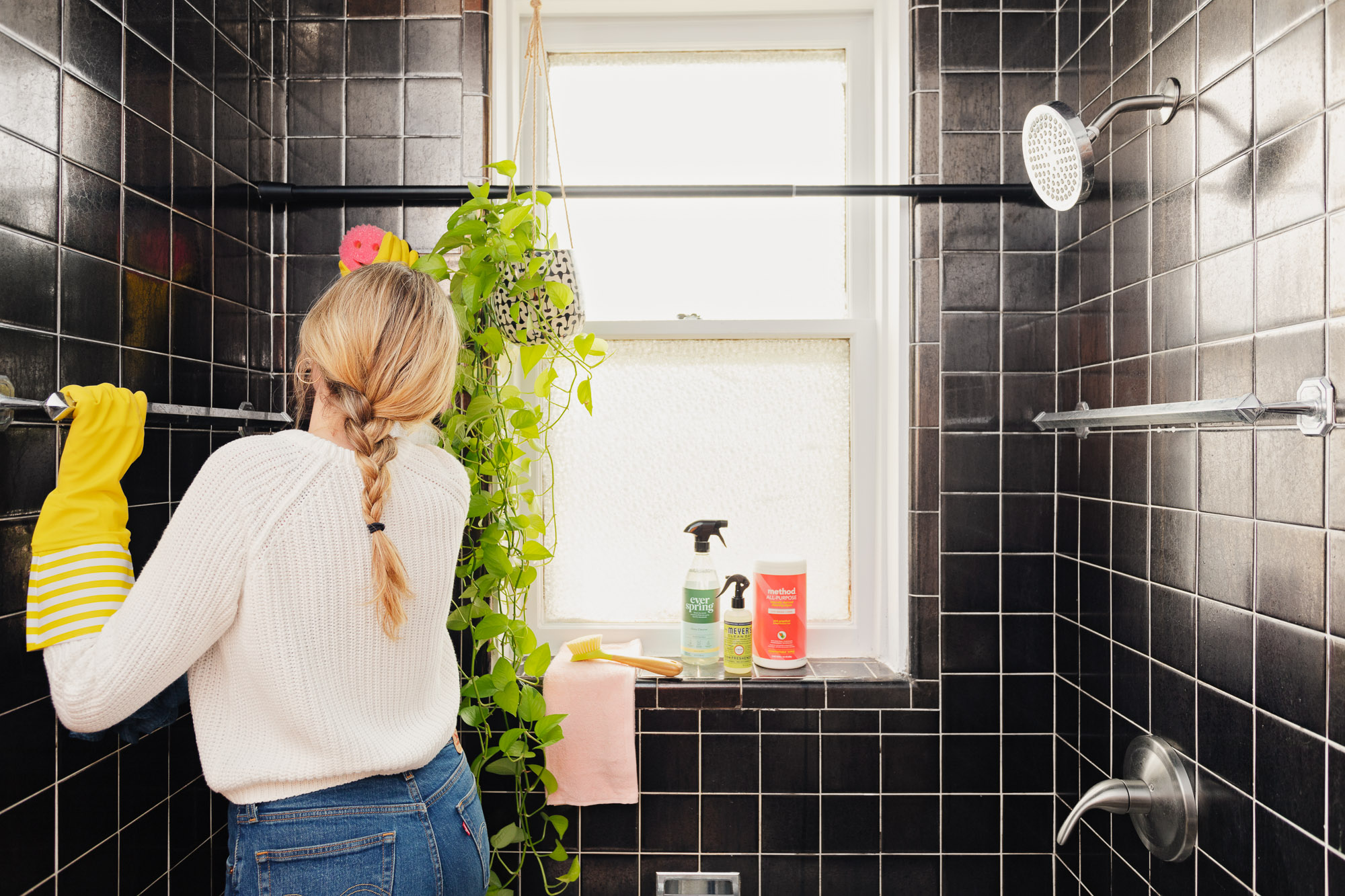 Places in Your Bathroom You're Not Cleaning But Should!
Regardless of how thorough of a job you do when cleaning the bathroom, let's face it… there are always going to be places we don't think of that needs a good wipe down or clean. We've polled our cleaning crew and have put together a list of places many customers are forgetting to clean when doing routine or thorough bathroom cleans.
Behind the Shower Head
The top and back of your shower head can get grimy over time. Take a paper towel and your favorite bathroom cleaning product and give it a good wipe down!
Behind the Toilet
It's easy to remember the front of the toilet, but how about the back? Germs can still collect here, even if we can't see it everyday.
The Shower Curtain Rod
Take down your curtain and shower liner for best cleaning results. We recommend cleaning this area at least once a month.
The Top of the Medicine Cabinet
Many of us will wipe down the interior of the cabinet, but how about the outside and the top of the cabinet? You might be surprised how much dust and dirt is up there when you wipe it down the next time you clean.
While the spots that we can physically see are important to attend to while cleaning the bathroom, to fully clean and disinfect a bathroom it's important to think about the spots we are missing because we can't see them daily. We hope this list has helped you think outside the box and get your bathroom to a new level of clean.
If you're looking for a professional quality clean for your home or office, MD Cleaning Service is right for you! Being a great service provider means having confidence in the people providing those services, and we're proud to have professional and upstanding individuals working with us. Our focus is on personalized service, customer satisfaction, and competitive rates. Our goal is go beyond your expectations. We offer Weekly, Bi-weekly, Monthly or one time cleanings. Your home will receive a consistent quality clean, tailored specifically to you, with our personalized treatments.
Please give us a call today at 410.444.8880
TESTIMONIAL
"I am writing to express my satisfaction with your crew's work at my house. They did a very thorough job and the house looks better than I anticipated. It was a pleasure to work with you and employees and I will contact your company whenever I need a cleaning service in the future."
" MD Cleaning Services has been a life saver. It feels great to know that we will walk into a clean house after they are done. Excellent service, I would highly recommend."
OPENING HOURS
| | |
| --- | --- |
| Week Days | 7am-3pm |
| Saturday | By Appt. Only |
| Sunday | CLOSED |
  410.444.8880