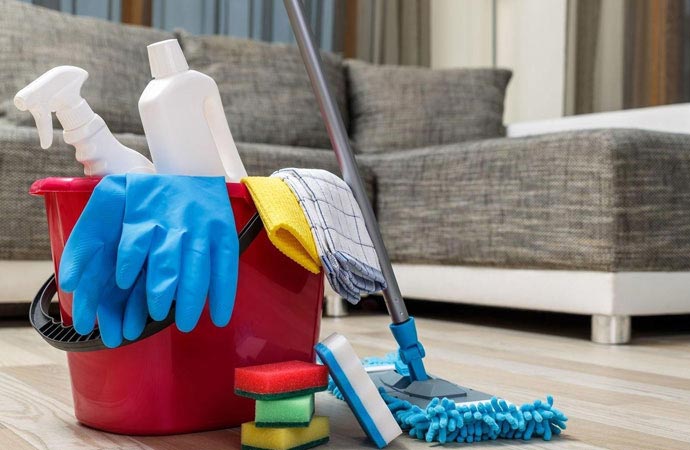 Should You Consider Hiring a Professional?
After a long work week, there's nothing more relaxing than being able to sit at home and enjoy some downtime. How many of us procrastinate cleaning throughout the week and end up spending a big chunk of our weekends on house cleaning projects? By leaving cleaning to a professional, not only can you ensure the cleaning gets done, but it's one less thing in the back of your mind stopping you from a relaxing weekend. We've compiled a list of several reasons why going with an accredited cleaning service could be the right decision for you and your household. 
1. You'll Have More Free Time
Having someone else be in charge of keeping your house in order means your agenda has several less tasks on it!
2. It Saves Time
By trusting a professional cleaning service, the work gets done both efficiently and properly. The equipment they use is more suitable for a thorough cleaning than what you may have on hand in your home, and they can get the job done a lot faster. 
3. More Family Time
Between work, school, grocery shopping, and appointments, having quality time with the family can sometimes get put on the back burner. By hiring someone to take care of your cleaning needs, you free up a big chunk of your personal time with the ones you love.
4. It's Reliable
Working with a professional cleaning business means you are put on their schedule and they will show up and get the job done when its needed as opposed to putting it off for a less hectic day.
5. It's Affordable
A big misconception on why many dont hire a professional cleaning service is the cost. In most cases, this is the opposite! Most professional cleaning businesses offer very competitive, fair pricing that fits your budget and your home needs.
The quality of the results offered by cleaning companies is because they can carry out the maintenance on various levels that we often do not know how to deal with or think about. The decision to hire a cleaning company could result in long term economic savings, as well as preserve your home and belongings for many more years.
If you're looking for a professional quality clean for your home or office, MD Cleaning Service is right for you! Being a great service provider means having confidence in the people providing those services, and we're proud to have professional and upstanding individuals working with us. Our focus is on personalized service, customer satisfaction, and competitive rates. Our goal is go beyond your expectations. We offer Weekly, Bi-weekly, Monthly or one time cleanings. Your home will receive a consistent quality clean, tailored specifically to you, with our personalized treatments.
Please give us a call today at 410.444.8880
TESTIMONIAL
"I am writing to express my satisfaction with your crew's work at my house. They did a very thorough job and the house looks better than I anticipated. It was a pleasure to work with you and employees and I will contact your company whenever I need a cleaning service in the future."
" MD Cleaning Services has been a life saver. It feels great to know that we will walk into a clean house after they are done. Excellent service, I would highly recommend."
OPENING HOURS
| | |
| --- | --- |
| Week Days | 7am-3pm |
| Saturday | By Appt. Only |
| Sunday | CLOSED |
  410.444.8880