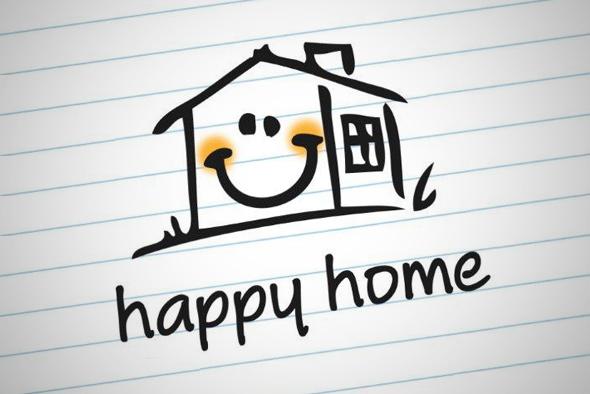 What's the Big Deal? 
There is no better feeling than entering your home and knowing that everything is in its own place and freshly cleaned. We know more than anyone that keeping your home clean requires a lot of effort, consistency, and strong-will. Sometimes,  it can be very difficult to find the motivation to get the job done. That's where a professional cleaning business can really come in handy.
There are many benefits to having a clean house. When trying to muster up the strength to DIY or budget out the expenses for a house cleaning service, remember the reasons why a clean home is a happy home: 
Peace of Mind
Surely it has happened to you that you can not concentrate on the work you are doing or the book that you are reading because the rooms in your home are out of order and there are dishes in the sink. Dirt and disorder generate unconscious stress and prevent you from focusing your attention on the important things. A clean house is synonymous with a mind without worries. We can guarantee that working in a clean, organized environment will boost your productivity! 
Improve your Social Life
We are all guilty of those last minute freak outs before a holiday or get together at your home due to clutter and disorganization. If you start having good cleaning habits, you will enjoy having visitors as there is no better feeling than being a proud host to a clean house.  
You Will Save Time
It will take a lot less time to clean up the house if you make cleaning a daily task.You can incorporate small cleaning tasks into your routine to relieve the load and avoid spending hours cleaning at night or when you should be enjoying down time. For example, you can clean up the kitchen while you are cooking or clean the sink immediately after brushing your teeth. Having a clean house will save you time when looking for your belongings because they will be very accessible and visible. 
Lengthen the Life of Your Furniture and Appliances
Removing the accumulated dirt under your appliances and furniture will help clear the areas affected by dust and bacteria. In the long run, you will save money on repairs or avoid having to replace appliances frequently. 
If you're looking for a professional quality clean for your home or office, MD Cleaning Service is right for you! Being a great service provider means having confidence in the people providing those services, and we're proud to have professional and upstanding individuals working with us. Our focus is on personalized service, customer satisfaction, and competitive rates. Our goal is go beyond your expectations. We offer Weekly, Bi-weekly, Monthly or one time cleanings. Your home will receive a consistent quality clean, tailored specifically to you, with our personalized treatments.
Please give us a call today at

410.444.8880
TESTIMONIAL
"I am writing to express my satisfaction with your crew's work at my house. They did a very thorough job and the house looks better than I anticipated. It was a pleasure to work with you and employees and I will contact your company whenever I need a cleaning service in the future."
" MD Cleaning Services has been a life saver. It feels great to know that we will walk into a clean house after they are done. Excellent service, I would highly recommend."
OPENING HOURS
| | |
| --- | --- |
| Week Days | 7am-3pm |
| Saturday | By Appt. Only |
| Sunday | CLOSED |
  410.444.8880