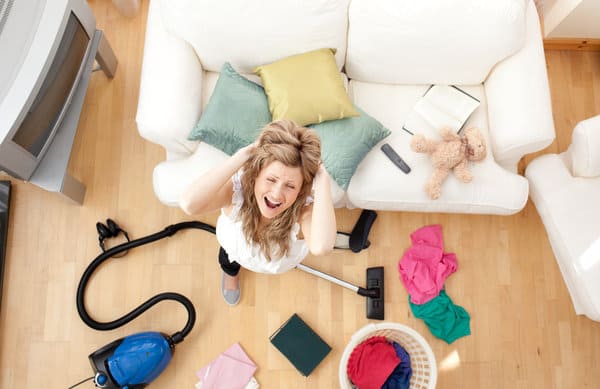 Simple Cleaning Tricks for Busy Moms
Let's face it- being a mom is exhausting! Balancing the family, work, and keeping up with the house chores can leave you feeling like there just isn't enough time in the day. The current COVID-19 pandemic has families spending a lot of time in their homes, ultimately leading to more cooking, more messes, and more housework. We've compiled some tricks to help make your day a bit more efficient and your chores less daunting.
Create a Schedule
Balance is key to keeping your house clean along with keeping your sanity in tact. A schedule can help ensure you set aside time for tasks you know you would like to complete each week. Once you've created your schedule, make a list of tasks you would like to accomplish throughout the week, and then fill in your days with the tasks that make the most sense for your family's weekly routines. Here is an example:
Monday – plan the week's meals, clean out fridge, remove any dishes from the sink or dishwasher
Tuesday – laundry & bedrooms
Wednesday – clean bathrooms
Thursday –  vacuuming & dusting
Friday – clean the kitchen
Saturday – catch-up day
Set Aside Some Time Every Day
Trying to squeeze your daily cleaning goals in-between other tasks can make cleaning dreadful. Try to set aside a specific amount of time each day solely for cleaning tasks. This can be 10 minutes to an hour, whatever you feel your schedule can afford without sacrificing your free time or your down time. A healthy balance is key to making this work!
Donate Excess Items
Those miscellaneous objects that haven't been used in months, clothes that are never warn, or furniture that's just taking up space can all make keeping the house organized more difficult. Donate or sell unwanted and unused items to eliminate unnecessary clutter in your home.
Do a Quick Nightly Walkthrough
You'd be surprised the little chores we can keep up with to avoid clutter piling up. Every night before bed give your home a quick walk through to see what can easily be put back in its place, wiped down, or put away. Not only is it a great feeling to go to bed with an organized home, it's an even better feeling to wake up and not have a mess to tackle in the morning!
While keeping your home in order can be a challenge, these small tips can have you going from feeling disorganized and overwhelmed to feeling like a cleaning rockstar!
If you're looking for a professional quality clean for your home or office, MD Cleaning Service is right for you! Being a great service provider means having confidence in the people providing those services, and we're proud to have professional and upstanding individuals working with us. Our focus is on personalized service, customer satisfaction, and competitive rates. Our goal is go beyond your expectations. We offer Weekly, Bi-weekly, Monthly or one time cleanings. Your home will receive a consistent quality clean, tailored specifically to you, with our personalized treatments.
Please give us a call today at 410.444.8880
TESTIMONIAL
"I am writing to express my satisfaction with your crew's work at my house. They did a very thorough job and the house looks better than I anticipated. It was a pleasure to work with you and employees and I will contact your company whenever I need a cleaning service in the future."
" MD Cleaning Services has been a life saver. It feels great to know that we will walk into a clean house after they are done. Excellent service, I would highly recommend."
OPENING HOURS
| | |
| --- | --- |
| Week Days | 7am-3pm |
| Saturday | By Appt. Only |
| Sunday | CLOSED |
  410.444.8880
Request a Free In-House Consultation Today!
Contact us to schedule a free in house consultation to discuss your home's needs! We look forward to helping you achieve your house cleaning goals.