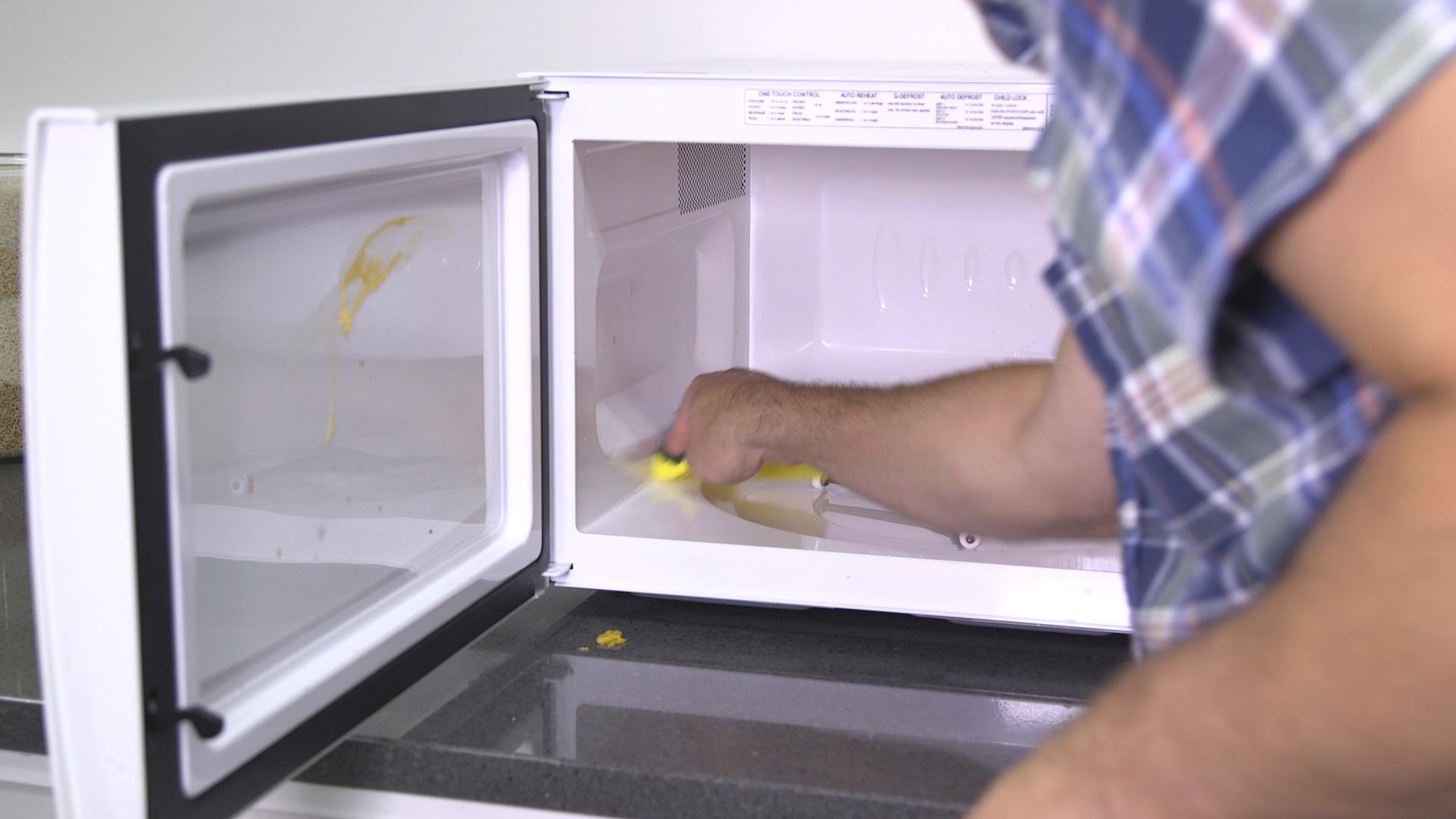 DIY Cleaning Hacks You May Not Have Known About- Part 2
As promised, here is part two of some DIY hacks that can help you become more efficient by using things that may already be right at home for your cleaning needs. Save time, money, and some sanity with these tricks, and help get your home a little more clean and organized. 
Create a simple solution for upholstery cleaning
Let's face it- whether it be from people, pets, or food, upholstery is notorious for getting some sort of unpleasant smell during its lifespan. We recommend a simple cleaning solution- water, vinegar, and favorite essential oil. Joshua Miller, director of Technical Training of Rainbow International, vouches for lavender. Test your solution on an area that isn't very visible. If it's all set, spray the mixture on the rest of the upholstery and vacuum once it's dry.
Cleaning your mattress with vinegar
Cleaning your mattress is very important to avoid dead skin cells, dust mites, etc. Spray your mattress with vinegar and sprinkle baking soda over top. Place a towel over the area and let it sit for 2 hours. When the time is up, vacuum over the mattress.
Clean your fan with.. a pillowcase?
Now hear us out… how often have you tried cleaning your ceiling fan with a rag, and instead of cleaning up the dust, it just ends up on your floor or surrounding area? Try using an old pillowcase! Simply slip it in between the blades of the fan and swipe one at a time. 
Dust blinds with old socks
Window blinds can be a paint o clean. Take 50/50 water and vinegar solution and an old sock. Swipe the sock over each section and the dust and dirt will come right off your blinds and onto the sock! This can also be done with an old rag if you don't have any old socks to spare.
Use a sponge to clean out the microwave
Keep your microwave clean and free of stubborn debris and stains by putting a clean, damp sponge or cloth on the microwave tray. Turn the microwave on high for two minutes. This will kill bacteria in your microwave, and make stains easier to come up.
We hope you found some of these DIY cleaning hacks as helpful as we did. Follow our social media or blog for future DIY hacks and other cleaning related tips!
If you're looking for a professional quality clean for your home or office, MD Cleaning Service is right for you! Being a great service provider means having confidence in the people providing those services, and we're proud to have professional and upstanding individuals working with us. Our focus is on personalized service, customer satisfaction, and competitive rates. Our goal is go beyond your expectations. We offer Weekly, Bi-weekly, Monthly or one time cleanings. Your home will receive a consistent quality clean, tailored specifically to you, with our personalized treatments.
Please give us a call today at 410.444.8880
TESTIMONIAL
"I am writing to express my satisfaction with your crew's work at my house. They did a very thorough job and the house looks better than I anticipated. It was a pleasure to work with you and employees and I will contact your company whenever I need a cleaning service in the future."
" MD Cleaning Services has been a life saver. It feels great to know that we will walk into a clean house after they are done. Excellent service, I would highly recommend."
OPENING HOURS
| | |
| --- | --- |
| Week Days | 7am-3pm |
| Saturday | By Appt. Only |
| Sunday | CLOSED |
  410.444.8880
Request a Free In-House Consultation Today!
Contact us to schedule a free in house consultation to discuss your home's needs! We look forward to helping you achieve your house cleaning goals.