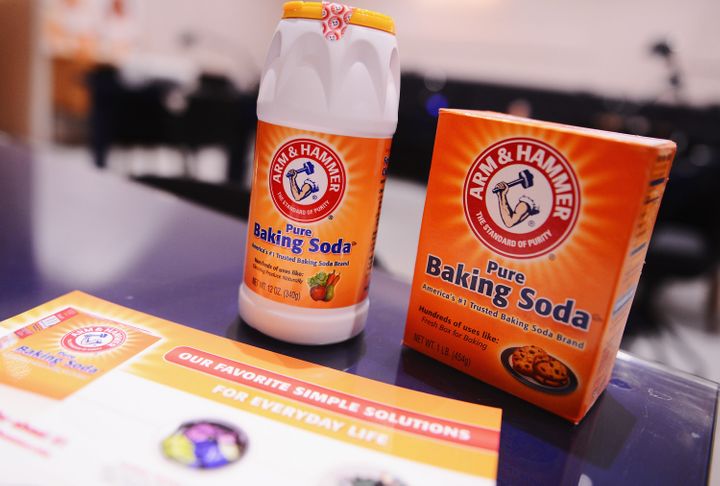 DIY Cleaning Hacks You May Not Have Known About- Part 1
Have you ever had the urge or need to clean something in your home but may not have had the necessary tools or cleaner on hand? We've compiled a list of some of our favorite DIY hacks that can help you become more efficient by using things that may already be right at home. Save time, money, and some sanity!
Buff/scrub surfaces with olive oil
Olive oil has many nutritional benefits, but it also can be used as a cleaner. According to Mat Franken, CEO of Aunt Fannie's, olive oil is a great opinion for stainless steel, such as your appliances, pots and pans.
Remove stains with alcohol
Clear vodka, rubbing alcohol, and even white wine can be used to clean stains. Many experts believe this method is more efficient than any over the counter product. Simple blot the stain, and then pour your clear alcohol onto the stain.
Eliminate water stains with shaving cream
While shaving cream has a clear purpose, it also can serve as a cleaner for water stains on your shower glass. Simply apply the shaving cream and let it sit for 15 minutes before wiping it off.
Baking soda and vinegar can clean your tub and toilet
Mix one cup vinegar, half a cup of baking soda with hot water and pour into the tub and allow it to sit for five minutes. Fill the tub with hot water until it's about 1/4th of the way filled, and let it sit for five more minutes. Drain the solution and rinse the tub thoroughly.
Baking soda can also clean your stove
To clean your stove using baking soda, simply pour it on the stove, sprinkle with water, let it sit for one hour and then wipe it down.
Rubber gloves can remove pet hair
We know, this one surprised us too. Did you know that you can use rubber gloves to clean up pet hair your vacuum or broom may have missed? Simply slide them on and rub down any areas that need extra cleaning. When rubber is pushed against fabric, it can generate elasticity to gether remaining pet hair.
We hope you found some of these DIY cleaning hacks as helpful as we did. Follow our social media or blog for future DIY hacks and other cleaning related tips!
If you're looking for a professional quality clean for your home or office, MD Cleaning Service is right for you! Being a great service provider means having confidence in the people providing those services, and we're proud to have professional and upstanding individuals working with us. Our focus is on personalized service, customer satisfaction, and competitive rates. Our goal is go beyond your expectations. We offer Weekly, Bi-weekly, Monthly or one time cleanings. Your home will receive a consistent quality clean, tailored specifically to you, with our personalized treatments.
Please give us a call today at 410.444.8880
TESTIMONIAL
"I am writing to express my satisfaction with your crew's work at my house. They did a very thorough job and the house looks better than I anticipated. It was a pleasure to work with you and employees and I will contact your company whenever I need a cleaning service in the future."
" MD Cleaning Services has been a life saver. It feels great to know that we will walk into a clean house after they are done. Excellent service, I would highly recommend."
OPENING HOURS
| | |
| --- | --- |
| Week Days | 7am-3pm |
| Saturday | By Appt. Only |
| Sunday | CLOSED |
  410.444.8880
Request a Free In-House Consultation Today!
Contact us to schedule a free in house consultation to discuss your home's needs! We look forward to helping you achieve your house cleaning goals.