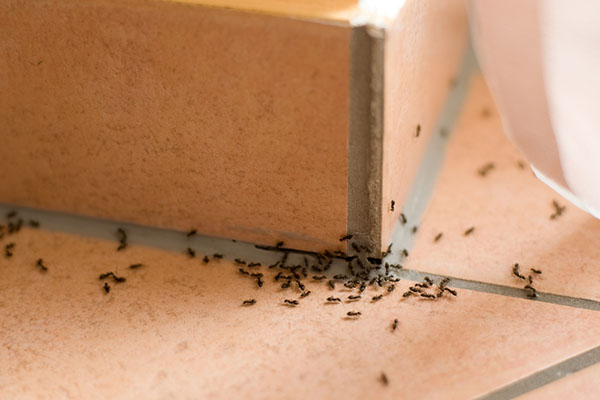 Cleaning Your Home To Avoid Pests From Moving In
Let's face it- we've all dealt with ants and other annoying pests at some point in our lifetime, whether it be at our home, a relative's home, a vacation home, or even hotel. There are many things you can do to help keep bugs out of your house, starting with ensuring your home is clean!
Keeping the Counters Clean
Keeping your kitchen and dining room table clear of crumbs and other open/obtainable food is key. Bugs love to gravitate towards messes. Keep snacks and fruit off the counters and in enclosed cabinets, with snack clips or ziploc baggies implemented.
Vacuum Regularly
We suggest vacuuming your entire home once a week. Vacuuming ensures you pick up any loose crumbs or food that may have fallen on the ground. 
Sweep the Floors Regularly
Hand in hand with vacuuming is sweeping the floors, especially your kitchen! We recommend sweeping every few days in the kitchen, to ensure any ingredients that may have fallen during cooking aren't left  on the floor for pests to find.
Keep Trash Covered
While it's recommended to toss your trash in bins outside whenever there is heavy amounts of food present, ensure any food related items are thrown into the kitchen trash with a lid on it. This way, your bin is covered and it's much less accessible.
Keep it Dry
Water is dangerous for encouraging pests. Wet areas serve as both a drinking fountain as well as a breeding ground for bugs. A sink filled with dirty dishes and water is a prime example. Not only will this attract insects, it also can start to smell. We recommend cleaning dishes immediately after use, or investing in a dishwasher.
While there are many ways to avoid welcoming pests into our homes, sometimes, it can be unavoidable. These simple tips can be affective in limiting the number of critters you find in your home and keeping your home in a much cleaner state! 
If you're looking for a professional quality clean for your home or office, MD Cleaning Service is right for you! Being a great service provider means having confidence in the people providing those services, and we're proud to have professional and upstanding individuals working with us. Our focus is on personalized service, customer satisfaction, and competitive rates. Our goal is go beyond your expectations. We offer Weekly, Bi-weekly, Monthly or one time cleanings. Your home will receive a consistent quality clean, tailored specifically to you, with our personalized treatments.
Please give us a call today at 410.444.8880
TESTIMONIAL
"I am writing to express my satisfaction with your crew's work at my house. They did a very thorough job and the house looks better than I anticipated. It was a pleasure to work with you and employees and I will contact your company whenever I need a cleaning service in the future."
" MD Cleaning Services has been a life saver. It feels great to know that we will walk into a clean house after they are done. Excellent service, I would highly recommend."
OPENING HOURS
| | |
| --- | --- |
| Week Days | 7am-3pm |
| Saturday | By Appt. Only |
| Sunday | CLOSED |
  410.444.8880
Request a Free In-House Consultation Today!
Contact us to schedule a free in house consultation to discuss your home's needs! We look forward to helping you achieve your house cleaning goals.