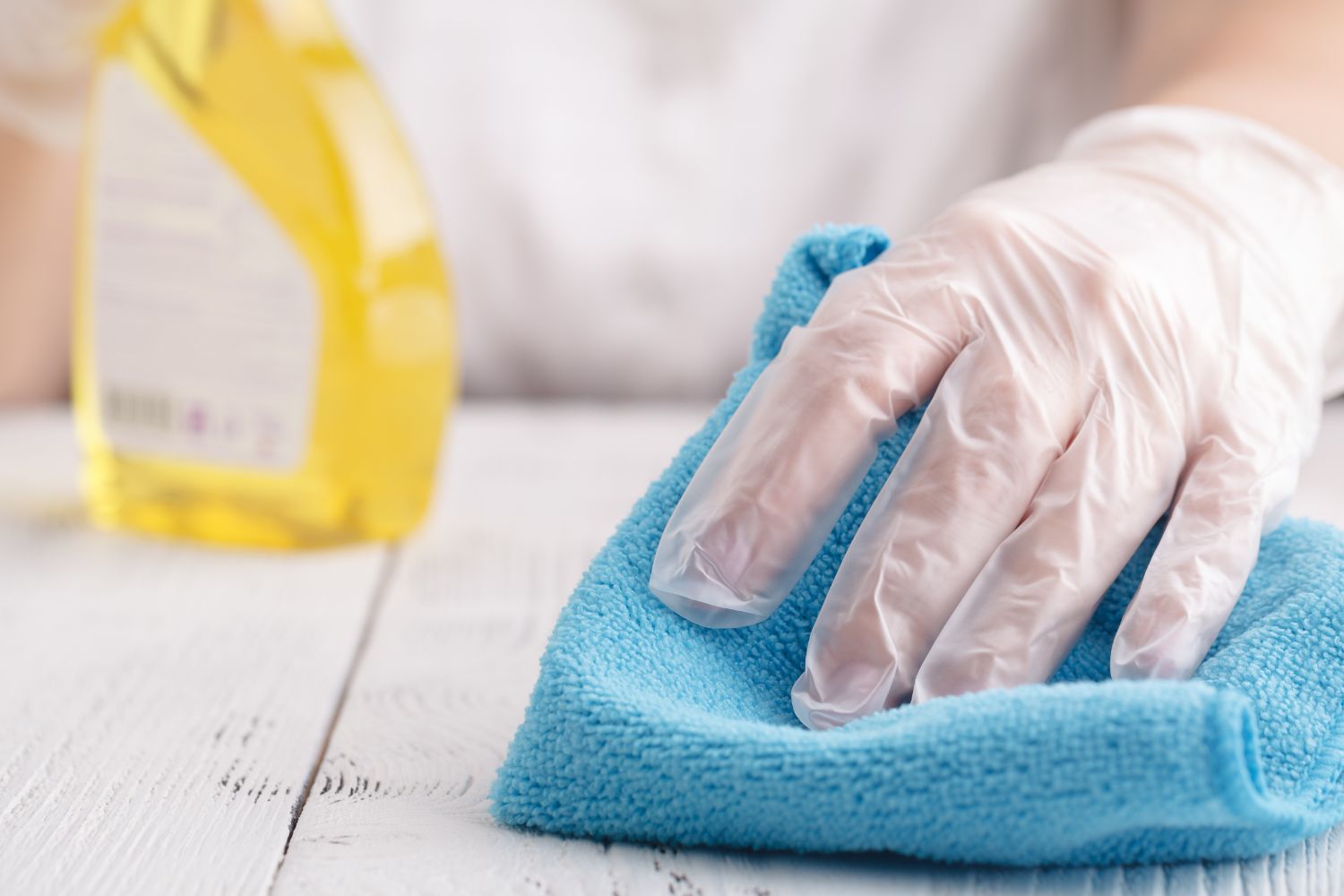 Pros and Cons to Hiring a Professional Cleaning Service
So, you're considering hiring a professional cleaning business to assist with your home or office space, huh? When deciding which company to go with and if hiring a professional is the right choice for you, there are many pros and a few cons to consider. We've gone ahead and compiled a list of the ones that we feel are the most vital when making this decision.
THE PROS
1.Your cleaning crew will have a specific schedule that you can rely on. You won't have to worry about making time for a weekly, biweekly, or monthly clean, because the company you've hired already has it in their schedule to ensure consistency with your cleaning needs. If things get busy on your end, the cleaning chores around the house or office don't get neglected
2.You're hiring experts. Having a professional clean your space ensures that it's done properly and with the upmost sanitization. While this is important anytime, during COVID-19 properly sanitizing and wiping down commonly used surfaces is essential to protecting your family or staff against spread of the virus.
3. You're freeing up your time. By hiring someone else to take care of your cleaning needs, you now have more time to focus on work, family, or social activities. Cleaning can be time consuming, especially for those who aren't as experienced or who are busy. Bringing in a professional ensures the cleaning is done correctly, and you can focus on the things that matter most to you!
4. Your house or office will look great. By having a professional come in, they will provide you with next level service that some DIY cleaning can't compete with. Your space will feel clean and create a better work environment or living space.
THE CONS
1. It's more expensive than DIY cleaning. Hiring a professional cleaner is more expensive than cleaning yourself. Paying someone regularly may not be in your budget. Many people feel that the time that will be saved will easily outweigh the cost of the service and plan ahead to work it into their budget every month.
2. There is a level of trust needed. Your cleaning crew will be in your home or office, sometimes unattended if you prefer to schedule their services when you are away for more schedule flexibility. They will also be touching your personal belongings or staff belongings, and you want ton ensure you hire a company that you feel you can trust. We recommend reading reviews and asking around to see if anyone has heard of the company, as well as ask to meet them in person for the first service.
3. They may not clean and organize things the way you would like them. Let's face it- we all have our specific places in our homes or office for things. You could walk into another space and someone has personal belongings or shared supplies in different places than you do, and your cleaning team may not do things exactly how you would. This is easily fixed with some communication as well as teamwork.
4. Some people naturally enjoy cleaning their own space. If you enjoy cleaning on your own, there is nothing wrong with that! Many people find cleaning and organizing both therapeutic and rewarding, and if you hire a professional, they miss out on their DIY cleaning sessions.
Although we may come across as a bit biased, overall, we feel the pros of hiring a professional service do outweigh the cons.
If you're looking for a professional quality clean for your home or office, MD Cleaning Service is right for you! Being a great service provider means having confidence in the people providing those services, and we're proud to have professional and upstanding individuals working with us. Our focus is on personalized service, customer satisfaction, and competitive rates. Our goal is go beyond your expectations. We offer Weekly, Bi-weekly, Monthly or one time cleanings. Your home will receive a consistent quality clean, tailored specifically to you, with our personalized treatments.
Please give us a call today at 410.444.8880
TESTIMONIAL
"I am writing to express my satisfaction with your crew's work at my house. They did a very thorough job and the house looks better than I anticipated. It was a pleasure to work with you and employees and I will contact your company whenever I need a cleaning service in the future."
" MD Cleaning Services has been a life saver. It feels great to know that we will walk into a clean house after they are done. Excellent service, I would highly recommend."
OPENING HOURS
| | |
| --- | --- |
| Week Days | 7am-3pm |
| Saturday | By Appt. Only |
| Sunday | CLOSED |
  410.444.8880