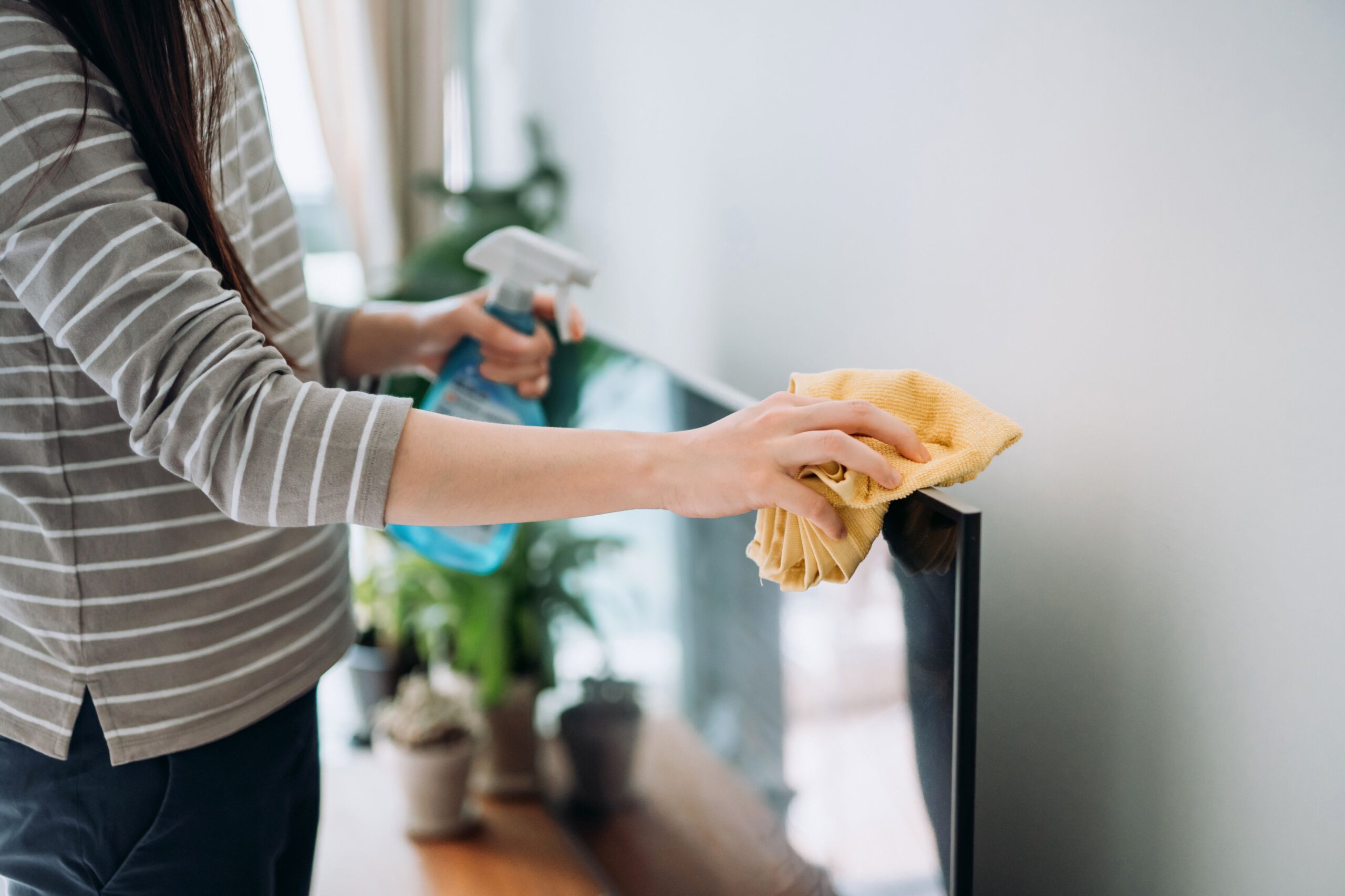 The Biggest Tips to Keeping a Clean Home
While the weekends are a great opportunity to catch up on bigger house cleaning chores, keeping up with your home throughout the week can eliminate clutter and cut down the time you need to spend cleaning over the weekend and give you more relaxation time! We recommend the following tips to keep your home as clean as possible on a day to day basis. 
Reset the Kitchen
There are a few quick tasks you can do every day to ensure your kitchen is reset for the next day. We recommend clearing out any dishes from the sink, and if you have one, load the dish washer up. There's nothing like having a dish free sink to kick start the cooking process tomorrow. We also recommend cleaning off the stove and wiping down your counters for any loose crumbs and grim that may be there.
Clothes
Shoes and clothes don't always get put away in their necessary place during the hustle and bustle of our work and school schedules. Take a walk through your house to find any loose jackets, hoodies, or shoes that may be out of place and return them to where they belong. Tidy up the shoe / coat closet and make sure everything is back in order. This will ensure you are able to find these items if they're needed again that week, as well as keep your house from looking too cluttered. 
Vacuum
While vacuuming the whole house throughout the week may be too time consuming, focusing on just the heavy traffic areas and the kitchen can take just a few minutes but keep dirt and dust from building up in popular places!
Maintaining a clean home and cleaning up daily in tiny increments can be much easier and less stressful then deep cleans. While these tasks may all seem simple, getting yourself into the habit of completing them throughout the week will help turn your home around in no time. 
If you're looking for a professional quality clean for your home or office, MD Cleaning Service is right for you! Being a great service provider means having confidence in the people providing those services, and we're proud to have professional and upstanding individuals working with us. Our focus is on personalized service, customer satisfaction, and competitive rates. Our goal is go beyond your expectations. We offer Weekly, Bi-weekly, Monthly or one time cleanings. Your home will receive a consistent quality clean, tailored specifically to you, with our personalized treatments.
Please give us a call today at 410.444.8880
TESTIMONIAL
"I am writing to express my satisfaction with your crew's work at my house. They did a very thorough job and the house looks better than I anticipated. It was a pleasure to work with you and employees and I will contact your company whenever I need a cleaning service in the future."
" MD Cleaning Services has been a life saver. It feels great to know that we will walk into a clean house after they are done. Excellent service, I would highly recommend."
OPENING HOURS
| | |
| --- | --- |
| Week Days | 7am-3pm |
| Saturday | By Appt. Only |
| Sunday | CLOSED |
  410.444.8880