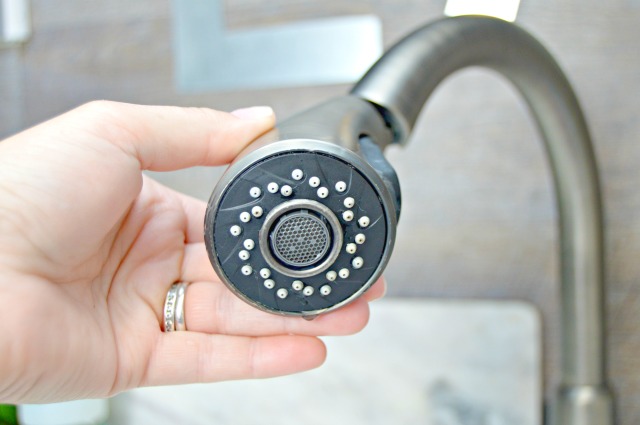 Places to Clean We All Forget About
It's easy to remember to clean those areas of our home that we have gotten into a habit of cleaning. But what about the places we tend to overlook because it just doesn't come up as often? Those places have been accumulating dirt and germs for a while now, and until you attend to them, they'll just keep remaining unclean. We've compiled a list of places/items in our homes that we are all guilty of forgetting about to help ensure you don't leave them forgotten about any longer!
Window Screens
It's easy to remember to clean windows when we see smudges and dirt on the glass, but what about the screens? Screens can get dirty with lint/dust and bugs. Warm water and dish soaped mixed in a bucket will do the trick. Simply scrub the screens with a microfiber cloth, including the base and areas where it meets the window. Good as new! 
Toilet Lid Clips
See those clips that cover the screws that connect your toilet seat lid to the seat? Take those off, and brace yourself for what you'll find under. This area can be very dirty and filled with germs. We recommend using an old toothbrush to clean this small yet dirty area. 
Kitchen Faucet
This part can also get gross! Once you check the underside of the faucet where the water comes out, simply soak it in a vinegar bag for 3o minutes. Vinegar helps loosen the gunk, and then you can scrub it with a dish brush. 
Trash Cans
Although we use trash bags to line our trash cans, sometimes the bags can become damaged and liquid and crumbs can leak out into the can. Try to check all of the trash cans inside and outside your home at least once every two weeks and rinse them out. This can eliminate unwanted odors! 
Well, there you have it. These are just a few of the many places we tend to overlook in our home, and we plan to reveal more of those places with you in future blogs! 
If you're looking for a professional quality clean for your home or office, MD Cleaning Service is right for you! Being a great service provider means having confidence in the people providing those services, and we're proud to have professional and upstanding individuals working with us. Our focus is on personalized service, customer satisfaction, and competitive rates. Our goal is go beyond your expectations. We offer Weekly, Bi-weekly, Monthly or one time cleanings. Your home will receive a consistent quality clean, tailored specifically to you, with our personalized treatments.
Please give us a call today at

410.444.8880
TESTIMONIAL
"I am writing to express my satisfaction with your crew's work at my house. They did a very thorough job and the house looks better than I anticipated. It was a pleasure to work with you and employees and I will contact your company whenever I need a cleaning service in the future."
" MD Cleaning Services has been a life saver. It feels great to know that we will walk into a clean house after they are done. Excellent service, I would highly recommend."
OPENING HOURS
| | |
| --- | --- |
| Week Days | 7am-3pm |
| Saturday | By Appt. Only |
| Sunday | CLOSED |
  410.444.8880