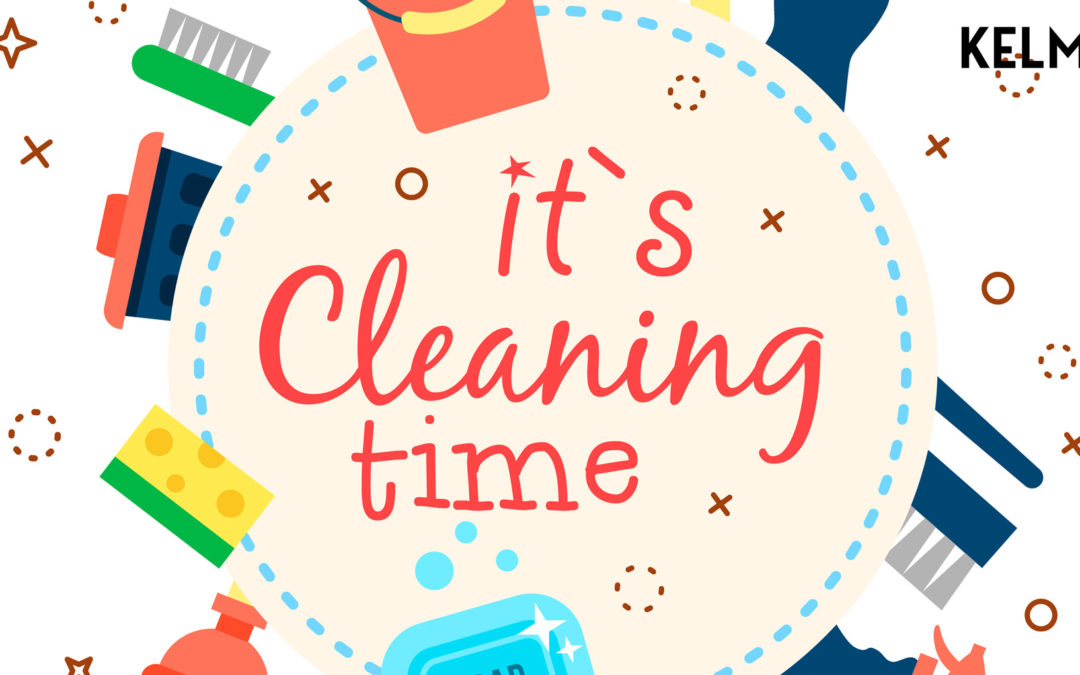 Things to Do Over the Weekend to Keep Your Week Starting Fresh
Let's face it- between week day errands, work, school, and trying to maintain a healthy sleep schedule, sometimes keeping up with little cleaning tasks can feel impossible during the week. That's why we recommend tackling some of the more easy tasks during the weekend to set yourself up for a week of a little less stress, more organization, and a cleaner home. We've compiled a list of a few of these common tasks, but there may be other tasks that fit your home's specific needs and schedules! 
Change / Wash Your Sheets
There's no better feeling then getting into a clean bed at night, and taking care of your bedroom linens on the weekends ensures you don't have to worry about it and can just focus on getting good rest in the evenings.
Wash the Dishes and Scrub the Sink
The dishes tend to pile up during the week, especially after big family meals. Taking care of the dishes you couldn't get to during the week on the weekend means setting yourself up sink-free Monday! Give your sink a good scrubbing to ensure any food or debris that built up during the week is washed away.
Catch Up On Laundry
By catching up on laundry we don't just mean wash the clothes that have piled up in your dirty hampers during the week, but also fold and put away clothes that you do wash. This is an important step of doing laundry that often times gets neglected, and could mean digging through piles of clean laundry just to find a clean pair of socks in the morning while running late for work!
Restock and Refill Toiletries and Groceries
Having a fresh supply of food will help make your week and cooking meals much more efficient. Plan out your meals for the coming week and head to the grocery store to ensure you have everything you will need. We also recommend checking on your toiletries stock, such as toilet paper, shampoos, soaps, and paper towels to avoid any unnecessary trips to the store during the week.
While these are simple house choirs, doing them over the weekend will help set you and your family up for a much smoother week, as well as give you peace of mind that you can focus on the bigger tasks at hand, like your career, family, and sanity!
If you're looking for a professional quality clean for your home or office, MD Cleaning Service is right for you! Being a great service provider means having confidence in the people providing those services, and we're proud to have professional and upstanding individuals working with us. Our focus is on personalized service, customer satisfaction, and competitive rates. Our goal is go beyond your expectations. We offer Weekly, Bi-weekly, Monthly or one time cleanings. Your home will receive a consistent quality clean, tailored specifically to you, with our personalized treatments.
Please give us a call today at 410.444.8880
TESTIMONIAL
"I am writing to express my satisfaction with your crew's work at my house. They did a very thorough job and the house looks better than I anticipated. It was a pleasure to work with you and employees and I will contact your company whenever I need a cleaning service in the future."
" MD Cleaning Services has been a life saver. It feels great to know that we will walk into a clean house after they are done. Excellent service, I would highly recommend."
OPENING HOURS
| | |
| --- | --- |
| Week Days | 7am-3pm |
| Saturday | By Appt. Only |
| Sunday | CLOSED |
  410.444.8880