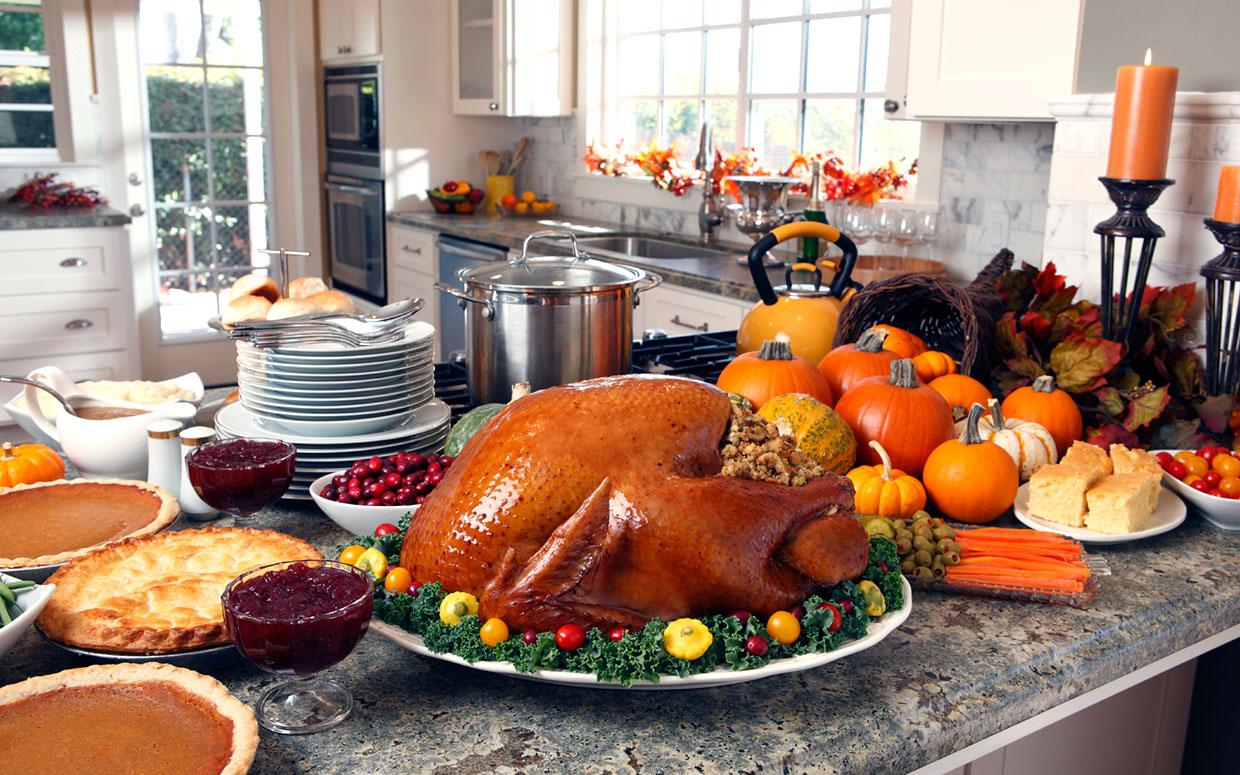 Cleaning your Home for Thanksgiving Festivities
Thanksgiving is the start of the holiday season. Families come together, sometimes for the first time in a year. If you're hosting Thanksgiving dinner you've got a full plate!  First is shopping and making a menu for the family, and second is making sure your house is clean and ready to impress. Here at MD Cleaning Services we can't help you cook, we can help you clean. We've found that splitting tasks up throughout the week prior to thanksgiving can ultimately help you better prepare for the big day. Keep in mind to follow all COVID-19 guidelines in your area regarding large gatherings, shopping in stores, and social distancing.
Clean the Bathroom
The two most important rooms in your house for thanksgiving are the kitchen and the bathroom. Your guests or family will be in and out of the bathroom during the day, and it's important to ensure the toilet, sink, and bathroom floor have all been properly cleaned prior to Thanksgiving. Re stock the toilet paper, empty the trash can, and put out a fresh hand towel.
Vacuum
Quickly run the vacuum in the rooms where your guests or family will be: entryway, bathroom, dining room, and living room.
Clean the Kitchen
It's important to clean the kitchen as much as possible ahead of time. This includes wiping down the cabinets, sweeping the floors, and wiping down the counter tops. Clear the sink of any dishes as well as the strainer or dish washer. These preparations ensure that you can be productive as well as sanitary while cooking and serving your meal!
While Thanksgiving may not feel the same this year due to social distancing guidelines, ensuring thanksgiving is a presentable, memorable time for your immediate family will not only give you peace of mind that germs are limited for your holiday, but also will give you and your family a small sense of normalcy this holiday  season.
If you're looking for a professional quality clean for your home or office, MD Cleaning Service is right for you! Being a great service provider means having confidence in the people providing those services, and we're proud to have professional and upstanding individuals working with us. Our focus is on personalized service, customer satisfaction, and competitive rates. Our goal is go beyond your expectations. We offer Weekly, Bi-weekly, Monthly or one time cleanings. Your home will receive a consistent quality clean, tailored specifically to you, with our personalized treatments.
Please give us a call today at 410.444.8880
TESTIMONIAL
"I am writing to express my satisfaction with your crew's work at my house. They did a very thorough job and the house looks better than I anticipated. It was a pleasure to work with you and employees and I will contact your company whenever I need a cleaning service in the future."
" MD Cleaning Services has been a life saver. It feels great to know that we will walk into a clean house after they are done. Excellent service, I would highly recommend."
OPENING HOURS
| | |
| --- | --- |
| Week Days | 7am-3pm |
| Saturday | By Appt. Only |
| Sunday | CLOSED |
  410.444.8880
Request a Free In-House Consultation Today!
Contact us to schedule a free in house consultation to discuss your home's needs! We look forward to helping you achieve your house cleaning goals.