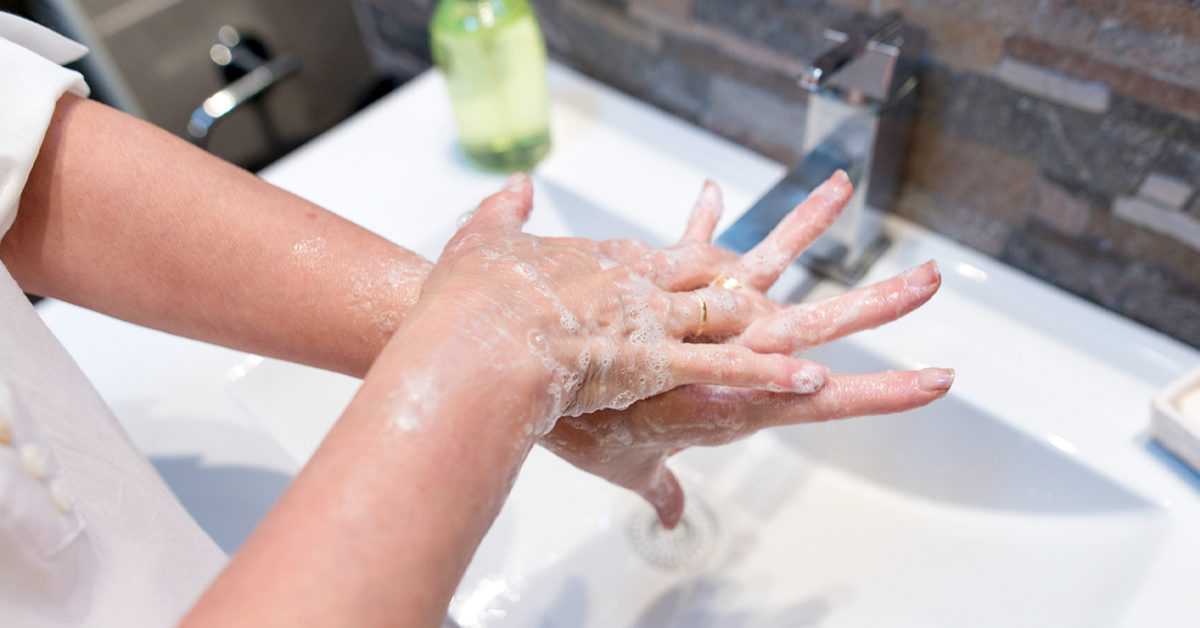 Cleaning Your Hands to Help Combat Covid-19
We have been dealing with the COVID-19 outbreak for most of 2020. The key factors in combating the coronavirus is wearing a mask and cleaning your hands properly. In this blog we will go into proper hand washing and use of hand sanitizer.
Hand Sanitizer
Choosing the right hand sanitizer is the first step, hand sanitizers with over 60% alcohol are most effective for killing harmful germs. After you've chosen an effective hand sanitizer, apply enough to your hand to completely cover your hands and two inches down your wrist. It is very important to make sure the sanitizer completely dries and gets absorbed into your skin. If the solution is wiped off before drying then it won't be as effective.
Washing Your Hands
As convenient as hand sanitizer is washing your hands when you can is more effective. First start by wetting your hands.  Lather up your hands with antibacterial  soap, making sure you get the back of your hands, under your fingernails and in between your fingers. Scrub your hands for at least 20 seconds in order to properly disinfect them. Make sure you dry your hands using a clean paper towel or let them air dry.
These simple actions are key in stopping the spread of COVID-19. Remember to continue doing your part and wear a mask and properly sanitize your hands. To ensure extra sanitary measures, we recommend hiring a professional cleaning service to help keep germs limited in the workplace.
If you're looking for a professional quality clean for your home or office, MD Cleaning Service is right for you! Being a great service provider means having confidence in the people providing those services, and we're proud to have professional and upstanding individuals working with us. Our focus is on personalized service, customer satisfaction, and competitive rates. Our goal is go beyond your expectations. We offer Weekly, Bi-weekly, Monthly or one time cleanings. Your home will receive a consistent quality clean, tailored specifically to you, with our personalized treatments.
Please give us a call today at 410.444.8880
TESTIMONIAL
"I am writing to express my satisfaction with your crew's work at my house. They did a very thorough job and the house looks better than I anticipated. It was a pleasure to work with you and employees and I will contact your company whenever I need a cleaning service in the future."
" MD Cleaning Services has been a life saver. It feels great to know that we will walk into a clean house after they are done. Excellent service, I would highly recommend."
OPENING HOURS
| | |
| --- | --- |
| Week Days | 7am-3pm |
| Saturday | By Appt. Only |
| Sunday | CLOSED |
  410.444.8880
Request a Free In-House Consultation Today!
Contact us to schedule a free in house consultation to discuss your home's needs! We look forward to helping you achieve your house cleaning goals.