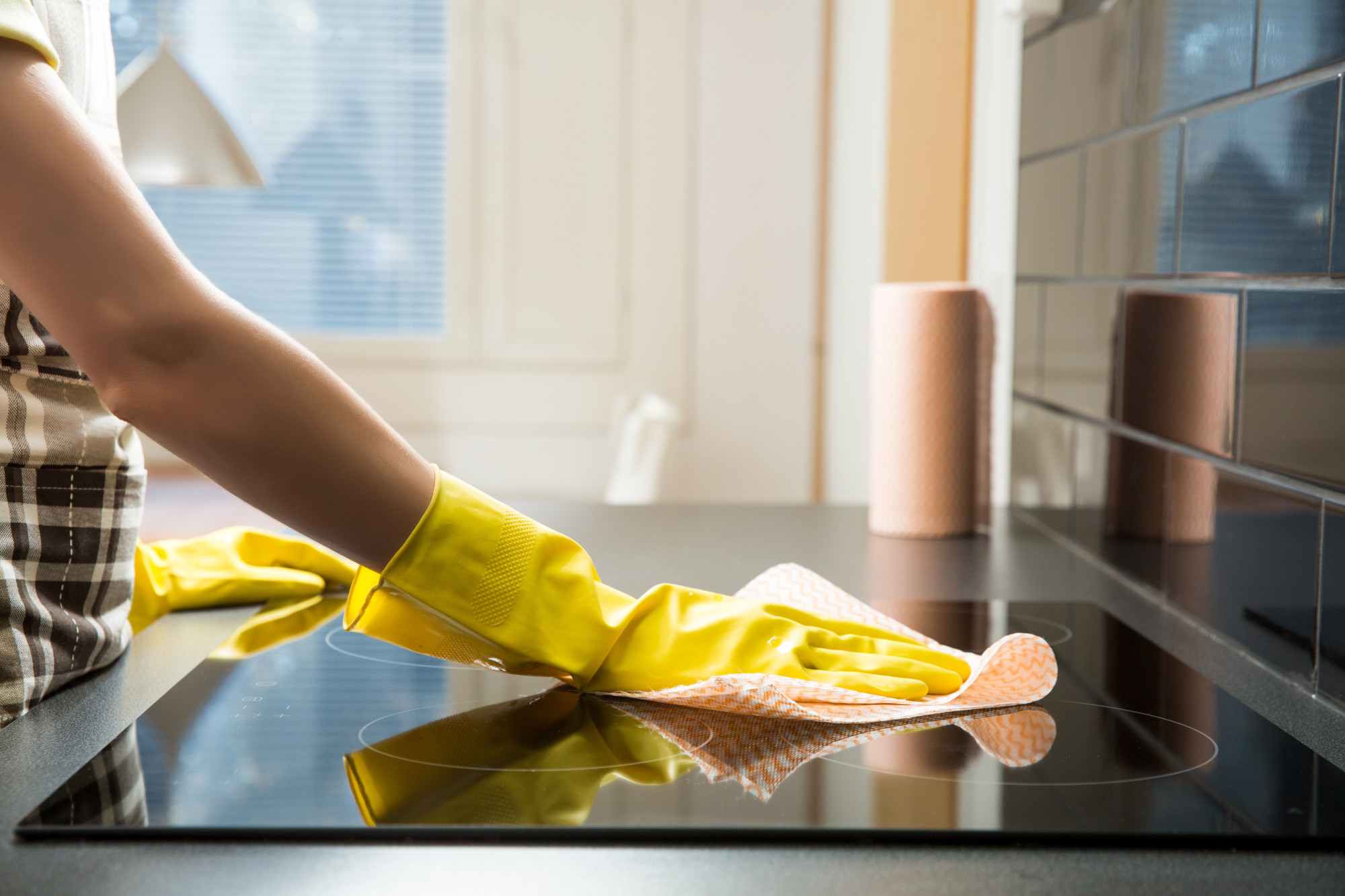 Tips That Will Change How You Clean Your Kitchen
While cleaning isn't always fun, these tips can ensure your counters, cabinets, appliances and other kitchen elements are cleaned efficiently and effectively!
Cleaning Your Sink
Put any dirty dishes in the dishwasher, or wash them by hand and put them in the strainer. Run a sink of hot, soapy water then drop in things that need soaking like the microwave turntable, the dish drainer, or large pans and bowls.
Spray Countertops and Stove Tops
Use an all purpose cleaner and spray surfaces liberally. Let the cleaner do it's work while you move on to other parts in the kitchen.
Wipe Down Upper Cabinets and Clean Microwave
Set a wet sponge in the microwave and "cook" for 2 minutes. While the microwave is doing it's work, dip a rag in the warm, soap water and use it to wipe down the doors and pulls of the upper cabinets and anything else on the wall as you circle the room. The sponge in the microwave should be cool enough to handle now. Use it to wipe down the inside and outside of the microwave.
Don't Forget the Trash!
Give the inside of the trash can a quick wipe down with a wet rag before replacing the bag.
Clean Stainless Steel Appliances (If Applicable)
Stainless steel appliances add a great aesthetic to your kitchen, but they can be difficult to clean. An old trick for cleaning stainless steel is vodka! Place a little on a sponge or paper towel, and then wipe. Your stainless steel will be sparkling like new.
Make Oven Cleaning Easier on Yourself
The trick to keeping oven cleaning easy is to clean up spills the second they occur. Leaving messes for later can cause them to become much harder to clean out. If you have a sticky mess, simply sprinkle some salt on it as soon as possible. After a little while in a hot oven, the spill will turn to ash and you can wipe it up with a wet cloth after your oven has cooled!
Don't forget to go back in and wipe up any cleaner remaining. While cleaning the kitchen can initially seem overwhelming, by following a guide and sticking to some goals, your kitchen will be clean no time!
If you're looking for a professional quality clean for your home or office, MD Cleaning Service is right for you! Being a great service provider means having confidence in the people providing those services, and we're proud to have professional and upstanding individuals working with us. Our focus is on personalized service, customer satisfaction, and competitive rates. Our goal is go beyond your expectations. We offer Weekly, Bi-weekly, Monthly or one time cleanings. Your home will receive a consistent quality clean, tailored specifically to you, with our personalized treatments.
Please give us a call today at 410.444.8880
TESTIMONIAL
"I am writing to express my satisfaction with your crew's work at my house. They did a very thorough job and the house looks better than I anticipated. It was a pleasure to work with you and employees and I will contact your company whenever I need a cleaning service in the future."
" MD Cleaning Services has been a life saver. It feels great to know that we will walk into a clean house after they are done. Excellent service, I would highly recommend."
OPENING HOURS
| | |
| --- | --- |
| Week Days | 7am-3pm |
| Saturday | By Appt. Only |
| Sunday | CLOSED |
  410.444.8880
Request a Free In-House Consultation Today!
Contact us to schedule a free in house consultation to discuss your home's needs! We look forward to helping you achieve your house cleaning goals.