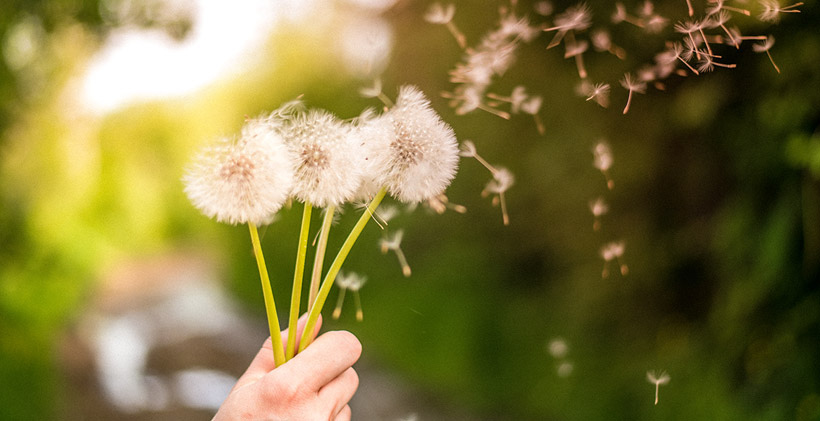 Simple Tips to Reducing Allergens in your Home
April showers bring May flowers, and with those flowers, comes allergies! Approximately 60 million people suffer from seasonal allergies and the number is still increasing every year. Below are some simple tips to keep your home allergen-free.
Start in your bedroom
Start by getting a zip-on cover for your mattress and pillow. Every week just wash the covers to keep your mattress and pillowcases fresh and dust mite free!
Reduce wall-to-wall carpeting
If at all possible, replace your wall to wall carpeting routinely. Dust, pollen, and pet dander are the most common allergens and walking across carpet re-releases all of that into the air.
Avoid bringing them in
Having an entry mat outside of your door and right when you walk in is a fantastic way to limit the number of allergens coming in your home. Taking off your shoes at your entryway is also an effective method.
Check your vacuum cleaner
If your vacuum cleaner doesn't have a HEPA filter, switch to one that does. They're specially made to trap small particles including most allergens.
Switch out the drapes
Blinds or shades don't hold as many allergens as fabric drapes, but if you insist on curtains, look for machine-washable options. You can vacuum excess allergens using your brush attachment on your vacuum, and drapes should be washed once a week.
Check your air filters
Don't forget to clean or replace the filters in your heating and cooling system. Just follow the manufacturers' instructions on timing and frequency.
With these simple tips, breathe easy knowing your house is allergen-free!
If you're looking for a professional quality clean for your home or office, MD Cleaning Service is right for you! Being a great service provider means having confidence in the people providing those services, and we're proud to have professional and upstanding individuals working with us. Our focus is on personalized service, customer satisfaction, and competitive rates. Our goal is go beyond your expectations. We offer Weekly, Bi-weekly, Monthly or one time cleanings. Your home will receive a consistent quality clean, tailored specifically to you, with our personalized treatments.
Please give us a call today at 410.444.8880
TESTIMONIAL
"I am writing to express my satisfaction with your crew's work at my house. They did a very thorough job and the house looks better than I anticipated. It was a pleasure to work with you and employees and I will contact your company whenever I need a cleaning service in the future."
" MD Cleaning Services has been a life saver. It feels great to know that we will walk into a clean house after they are done. Excellent service, I would highly recommend."
OPENING HOURS
| | |
| --- | --- |
| Week Days | 7am-3pm |
| Saturday | By Appt. Only |
| Sunday | CLOSED |
  410.444.8880
Request a Free In-House Consultation Today!
Contact us to schedule a free in house consultation to discuss your home's needs! We look forward to helping you achieve your house cleaning goals.