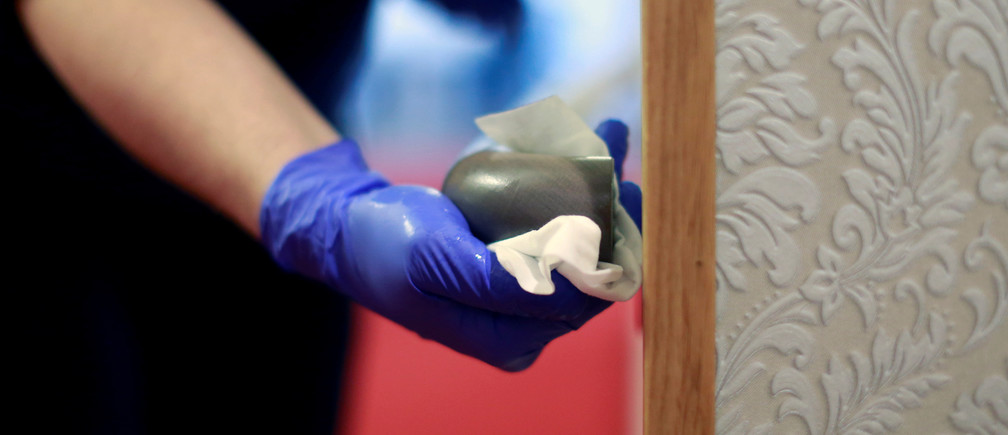 Hiring a Professional Cleaning Business During COVID-19:  is it Really Worth it?
There may have been many circumstances in the past where you have considered hiring a professional cleaning business to clean your home. Maybe you have a busy work schedule, and keeping up with the house cleaning always seemed to get put off. Maybe you felt that getting a cleaning service was outside of your budget.  However, during the COVID-19 outbreak, when studies are suggesting your home and household items need to be as clean as possible, the thought may have come up more than once.
According to the World Health Organization (WHO), studies suggest that coronaviruses (including preliminary information on the COVID-19 virus) may persist on surfaces for a few hours or up to several days. This means that the virus could be present on surfaces you use everyday, such as your door knob, your phone, your fridge handle, or even the railing going up your stairs. This also indicates that the virus could still be present on items you may not use every day, but someone in the family happened to touch.
While you certainly could clean everything on a daily basis, having a professional cleaner such as MD Cleaning Services come in could be beneficial for you and your family. Not only will we do a more thorough, deep cleaning that we have been professionally trained to provide, we will clean areas and surfaces that may not be on your radar and can also give you some tips on how to clean every day surfaces with the proper products and tools.
We are here for our clients during the COVID-19 outbreak, and want to provide you with exceptional, over-the-top cleaning services to keep you and your loved ones as safe and sanitary as possible. Whether it be us or another preferred cleaning business, we highly recommend having a professional cleaning done at least once during this trying time for Marylanders.
If you're looking for a professional quality clean for your home or office, MD Cleaning Service is right for you! Being a great service provider means having confidence in the people providing those services, and we're proud to have professional and upstanding individuals working with us. Our focus is on personalized service, customer satisfaction, and competitive rates. Our goal is go beyond your expectations. We offer Weekly, Bi-weekly, Monthly or one time cleanings. Your home will receive a consistent quality clean, tailored specifically to you, with our personalized treatments.
Please give us a call today at 410.444.8880
TESTIMONIAL
"I am writing to express my satisfaction with your crew's work at my house. They did a very thorough job and the house looks better than I anticipated. It was a pleasure to work with you and employees and I will contact your company whenever I need a cleaning service in the future."
" MD Cleaning Services has been a life saver. It feels great to know that we will walk into a clean house after they are done. Excellent service, I would highly recommend."
OPENING HOURS
| | |
| --- | --- |
| Week Days | 7am-3pm |
| Saturday | By Appt. Only |
| Sunday | CLOSED |
  410.444.8880
Request a Free In-House Consultation Today!
Contact us to schedule a free in house consultation to discuss your home's needs! We look forward to helping you achieve your house cleaning goals.