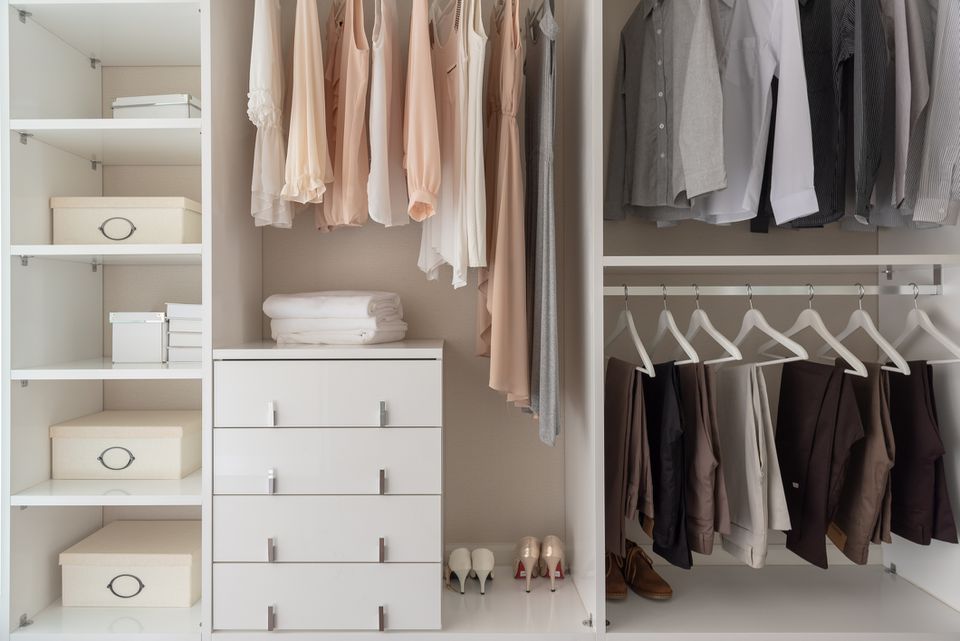 Four Tips For Organizing Your Closet
With Spring right around the corner, it's time to put away your bulky winter clothes and fill your closet with last year's favorite outfits.  But, what about that shirt you just have to get? Where will that fit in your already packed closet? We're here to help you make room in your closet and get it ready for the season.
1. Take your time and look at every item individually
Begin by taking everything out of your closet and put them in one big pile you can't possibly ignore. Start by grabbing one item at a time and evaluate everything, big and small.
2. Separate Into Different Piles
Make three piles: definitely keep, definitely throw out/ donate, and unsure. Jumpstart the process with the obvious; if an item has a hole or a stain, toss it.
3. Decision Time!
Try everything in the keep pile on and look at yourself in the mirror. Clothes sometimes fit differently than we remember. Ask yourself a few questions: when was the last time I've worn this? If it's been over a year, you can probably live without it. Does this make me happy? Does the dress you're looking at make you happy or are you holding on to it because it was a gift? Keep in mind this is a guilt-free process. Do I have something similar or double of this? Always think about the "Rule of One": some basics are good to have duplicates of, but similar sweaters you only wear occasionally is unnecessary and takes up room for more diverse items.
4. Eye on the Prize
This can be a long process but always keep in mind how organized and good looking your closet will be. It will be much easier and more efficient to find your daily outfits if you don't have to sort through the ones that are just taking up space.
With your closet organized, you're ready to hang up your spring wardrobe, and shop for a few new additions! We understand this is a sometimes long, difficult process but with these few tips you'll be done and organized in no time!
If you're looking for a professional quality clean for your home or office, MD Cleaning Service is right for you! Being a great service provider means having confidence in the people providing those services, and we're proud to have professional and upstanding individuals working with us. Our focus is on personalized service, customer satisfaction, and competitive rates. Our goal is go beyond your expectations. We offer Weekly, Bi-weekly, Monthly or one time cleanings. Your home will receive a consistent quality clean, tailored specifically to you, with our personalized treatments.
Please give us a call today at 410.444.8880
TESTIMONIAL
"I am writing to express my satisfaction with your crew's work at my house. They did a very thorough job and the house looks better than I anticipated. It was a pleasure to work with you and employees and I will contact your company whenever I need a cleaning service in the future."
" MD Cleaning Services has been a life saver. It feels great to know that we will walk into a clean house after they are done. Excellent service, I would highly recommend."
OPENING HOURS
| | |
| --- | --- |
| Week Days | 7am-3pm |
| Saturday | By Appt. Only |
| Sunday | CLOSED |
  410.444.8880
Request a Free In-House Consultation Today!
Contact us to schedule a free in house consultation to discuss your home's needs! We look forward to helping you achieve your house cleaning goals.