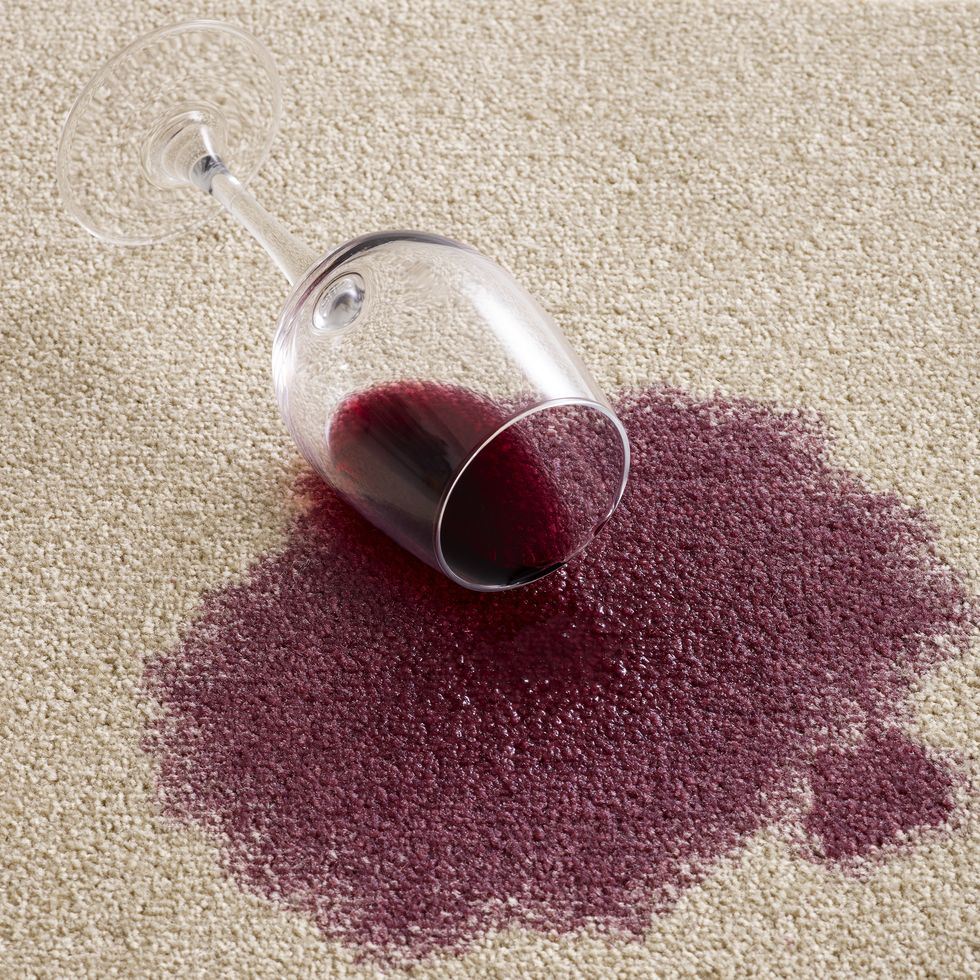 Valentines Day Gone Wrong- How to Tackle Red Wine stains
We all know that chocolate and wine are the way to anyone's heart, especially on a romantic holiday like Valentine's Day. What we don't always plan for is wine spilling on our upholstery, clothing, or carpet! Don't stress too much if this happens, we've put together a guide on a thorough clean up so you can focus on spending time with your loved one and less on a permanent stain!
Cleaning wine out of carpets
As soon as you stain your carpet with red wine, blot as much of it as you can with a paper towel. Then, cover the entire stain with salt until you can't see the red wine stain. Let the salt soak into the wet stain and then dry. As the salt dries, it should suck up the stain. Then, simply vacuum everything up.
Cleaning wine out of tablecloths
It may seem like your at home tablecloth is ruined, but we have a solution that may preserve its life! Boil water in a tea kettle. While you're boiling the water, find a large glass bowl and place it in the sink. Stretch the portion of the fabric that has the stain on it over the bowl and secure it.. The fabric should be taut. When the water boils, pour it from a height over a foot above the stain directly on to the fabric. The stain should wash out.
Cleaning wine out of clothing
We get it- you spilled wine on that white dress shirt you love. Bleach is your best bet for getting red wine out of white fabric. Soak the fabric in bleach for ten-fifteen minutes and then wash it in hot water. The stain should then come out.
Valentine's day is meant to be celebrated with your loved ones- don't stress out too much about your wine mishaps! We hope the above tips help put your mind at ease, and keep the red wine stains to a bare minimum!
If you're looking for a professional quality clean for your home or office, MD Cleaning Service is right for you! Being a great service provider means having confidence in the people providing those services, and we're proud to have professional and upstanding individuals working with us. Our focus is on personalized service, customer satisfaction, and competitive rates. Our goal is go beyond your expectations. We offer Weekly, Bi-weekly, Monthly or one time cleanings. Your home will receive a consistent quality clean, tailored specifically to you, with our personalized treatments.
Please give us a call today at 410.444.8880
TESTIMONIAL
"I am writing to express my satisfaction with your crew's work at my house. They did a very thorough job and the house looks better than I anticipated. It was a pleasure to work with you and employees and I will contact your company whenever I need a cleaning service in the future."
" MD Cleaning Services has been a life saver. It feels great to know that we will walk into a clean house after they are done. Excellent service, I would highly recommend."
OPENING HOURS
| | |
| --- | --- |
| Week Days | 7am-3pm |
| Saturday | By Appt. Only |
| Sunday | CLOSED |
  410.444.8880
Request a Free In-House Consultation Today!
Contact us to schedule a free in house consultation to discuss your home's needs! We look forward to helping you achieve your house cleaning goals.