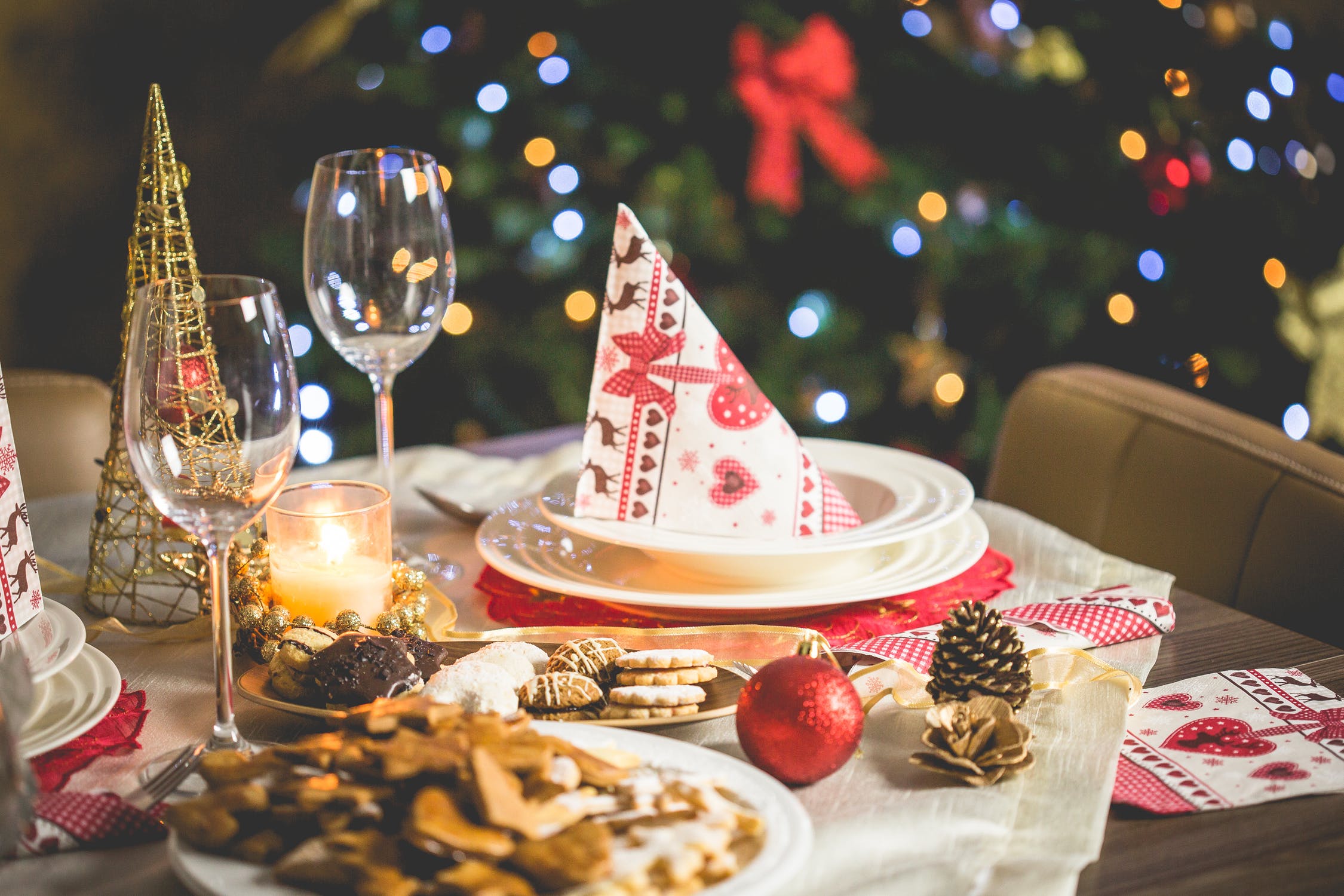 5 Tips for Tackling the Mess Left After a Holiday Party
Holidays can be a wonderful time of year to see your family and closest friends, but let's face it.. It can also be stressful, especially in the event that you're hosting a party! We've put together 5 helpful tips to ensure your after party cleaning experience is as smooth as possible!
1. Enlist help
Put your family or close friends to work. People do not mind helping when they are asked politely and shown appreciation. You're hosting an event for them to have a good time, but a lot of people feel good when they help and contribute! A little bit of positive reinforcement can also go a long way, and your family want to see you enjoy yourself too.
2. Use paper products
As much as fancy china and the good silverware looks nice, sometimes it just isn't feasible. It's okay to go the paper plates, plastic utensils route, especially when you have a decent amount of people attending. Not only will this make the clean up process a lot smoother, you also avoid any good china breaking accidentally!
3. Take the time to do it right
Lining baking sheets with parchment paper not only makes for more evenly baked cookies and rolls but makes for much easier clean up. Using coconut oil spray  to create a non-stick surface in glass pans and baking dishes is a surefire way to prevent food from sticking and caking. If all else fails, don't be afraid to go old school and soak your pots and pans. It may draw out the clean up process but there is no need to waste precious time with friends and family scrubbing away at the dishes.
4. Forget the formalities
Instead of setting up the formal dining room table, let everyone grab a plate and eat where they are comfortable – the patio, the couch, even the floor. This way, everyone can eat and chat with who they are most comfortable with, and you don't have to spend time setting and cleaning up place mats. 
5. Have multiple trash cans
Try to have at least two trash cans floating around your home, easily accessible and noticeable by your guests. This way, you don't have to worry about plastic cups or empty plates laying around, your guests will be more likely to clean up after themselves if they know where the trash is.
At the end of the day, your party is meant for quality time with family and friends! By following these basic tips, you're sure to be able to spend more time with your guests and less time cleaning up after them.
If you're looking for a professional quality clean for your home or office, MD Cleaning Service is right for you! Being a great service provider means having confidence in the people providing those services, and we're proud to have professional and upstanding individuals working with us. Our focus is on personalized service, customer satisfaction, and competitive rates. Our goal is go beyond your expectations. We offer Weekly, Bi-weekly, Monthly or one time cleanings. Your home will receive a consistent quality clean, tailored specifically to you, with our personalized treatments.
Please give us a call today at 410.444.8880
TESTIMONIAL
"I am writing to express my satisfaction with your crew's work at my house. They did a very thorough job and the house looks better than I anticipated. It was a pleasure to work with you and employees and I will contact your company whenever I need a cleaning service in the future."
" MD Cleaning Services has been a life saver. It feels great to know that we will walk into a clean house after they are done. Excellent service, I would highly recommend."
OPENING HOURS
| | |
| --- | --- |
| Week Days | 7am-3pm |
| Saturday | By Appt. Only |
| Sunday | CLOSED |
  410.444.8880
Request a Free In-House Consultation Today!
Contact us to schedule a free in house consultation to discuss your home's needs! We look forward to helping you achieve your house cleaning goals.